There's no big product launches this time around, but we've made improvements to Veriff Station, our SDKs and our web processes.
What's new in the Veriff Station?
We've added risk labels! What's a risk label? Every individual verification attempt carries its own risks, and we attach this data as labels for our clients to check. Different labels are more relevant to different clients, and they're able to group them into different categories accordingly.
The other important thing to know about risk labels is that they're only available for our Enterprise clients for the time being.
And we're also moving some of our clients who've been with us for a while from our old system to the shiny new Veriff Station. And you can trust us, that it's a serious upgrade. Proof that good things do come to those who wait.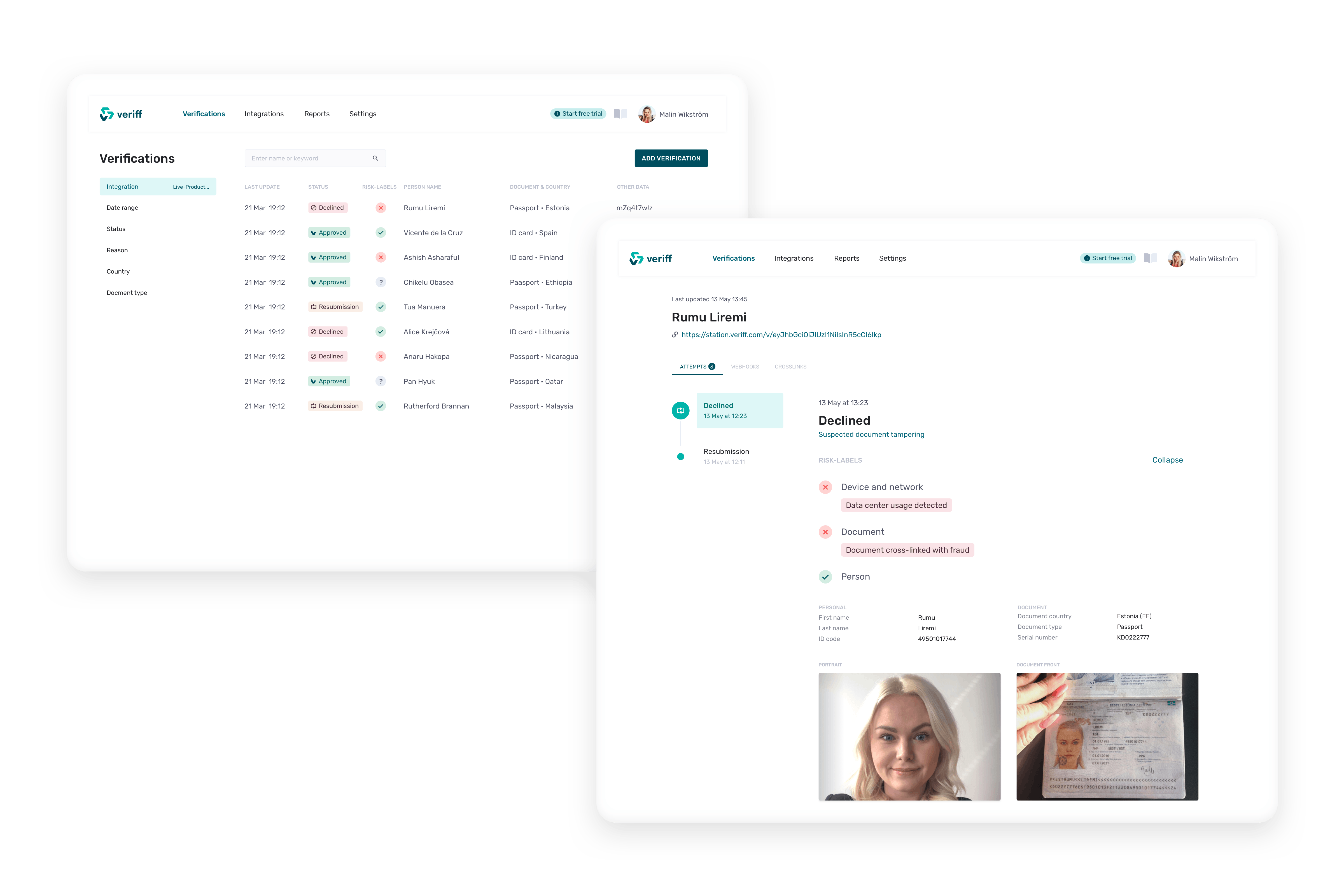 Exciting SDK updates
This month we released our awesome NFC verification service for Android devices. NFC means near field communication - it's the same technology that allows you to make contactless payments with your smartphone.
In this case, we utilize NFC to scan any supported ePassport to help us verify your data. Pretty cool right!
Following up on last month, we've now moved the selfie step to the end of our verification flow for Android users, after we made the same change for the web previously.
Newly spun on the web
We've made updates to the way we deliver feedback within the verification process. We've tweaked the way feedback is delivered, so users can more easily understand how to improve their photos while being verified.
Our product has also had impressive accessibility improvements - but we're going to be revealing more about them next week.
Finally, a couple of smaller notes - our clients can now remove the 'Thank you' screen at the end of the verification flow, if they want to get their customer signed up a little quicker. And we've also made small quality improvements to our product overall, as we always strive to do.
Thanks again for keeping up with our updates and as always if you have any feedback, we'd love to hear it via our social media channels - Facebook, LinkedIn, Instagram or Twitter. View all product updates here.