If you offer services in the digital space, user verification is essential regardless of whether you are required to do it by law. Identity verification is about more than legal compliance. It's about making sure your customers are who they say they are and building relationships. 
Veriff's data, gathered from millions of verifications a year, detect that as much as 5% of all attempted verifications are fraudulent, with some industries like cryptocurrency and block-tech seeing rates as high 24.6%. This and the hefty fines that come with non-compliance are just a couple of reasons why companies beyond financial sectors are looking to expert solutions for help.
How to start looking for an IDV service
When looking for a first-time provider to comply with industry regulations, what you need will differ from someone looking to switch. You likely aren't sure about your exact needs, and do not have the experience to know what works and doesn't work for you.
It helps to get an idea of the level of risk you are working with. Certain industries come with higher risk appetites. For example, the fintech sector is highly regulated whereas marketplaces deal with differing compliance laws. 
In addition to your compliance needs, it is also important to note the extent to which you are willing to sacrifice speed for security. More security checks and steps reduce the risks of fraud, but also add steps to your conversion funnel, and some tools are able to optimize this better than others. 

You already have a provider, but you're not happy
Let's say your current provider ghosted you after the sale was complete, leaving you with a stiff, inflexible solution that no longer meets your needs. To keep up with the shifting priorities and needs in a dynamic regulatory environment, you need a partner that is able and willing to adapt their product to suit your needs.
Ultimately, you need to know what is on the market. Below are the features and specs that will help you find a partner that is willing to grow with you.
Know what you're looking for 
There are plenty of terms and phrases in the IDV industry. Before diving into the specific features of an IDV service and explaining the benefits, it is important to understand how the degree of automation impacts IDV service speed, quality, and your conversions.
Automated vs. manual
Simply put, an automated IDV service relies solely on machine learning technology to make decisions. Decisions basically mean if a person is verified as the person they claim to be or not. 
Automated decisions are much quicker when everything goes right, and do not place your customers in queues to be manually reviewed. While this sounds great, they are also easier to deceive and therefore increase the risk for fraud or non-compliance. And if something goes wrong, troubleshooting is much more time-consuming than when manual review is an inherent part of the process.
On the other end of the spectrum, fully manual services solve the problem of accuracy but tend to come with high costs. Providing this kind of service requires a large team of outsourced in-house specialists, and this will be reflected on your bill.
It's hard prioritizing one over the other and unnecessary as a third option exists. Veriff is an example of a service that uses both machine learning and manual reviews for challenging sessions to leverage the benefits of both. 
Keep conversions in mind
Now that you have a better understanding of the level of automation you'd like in the service, there are other features and factors that influence conversions. After all, it's all about welcoming customers first, staying compliant second.
One of the best ways to improve conversion rates during verification is to give users real-time feedback while they complete each step. Veriff is one provider that offers this feature, helping clients like Mintos deliver pass rates as high as 95%.
To give this feedback, Veriff uses machine learning to detect flaws in photos such as poor lighting or unreadable ID text, then customers are automatically instructed to fix it.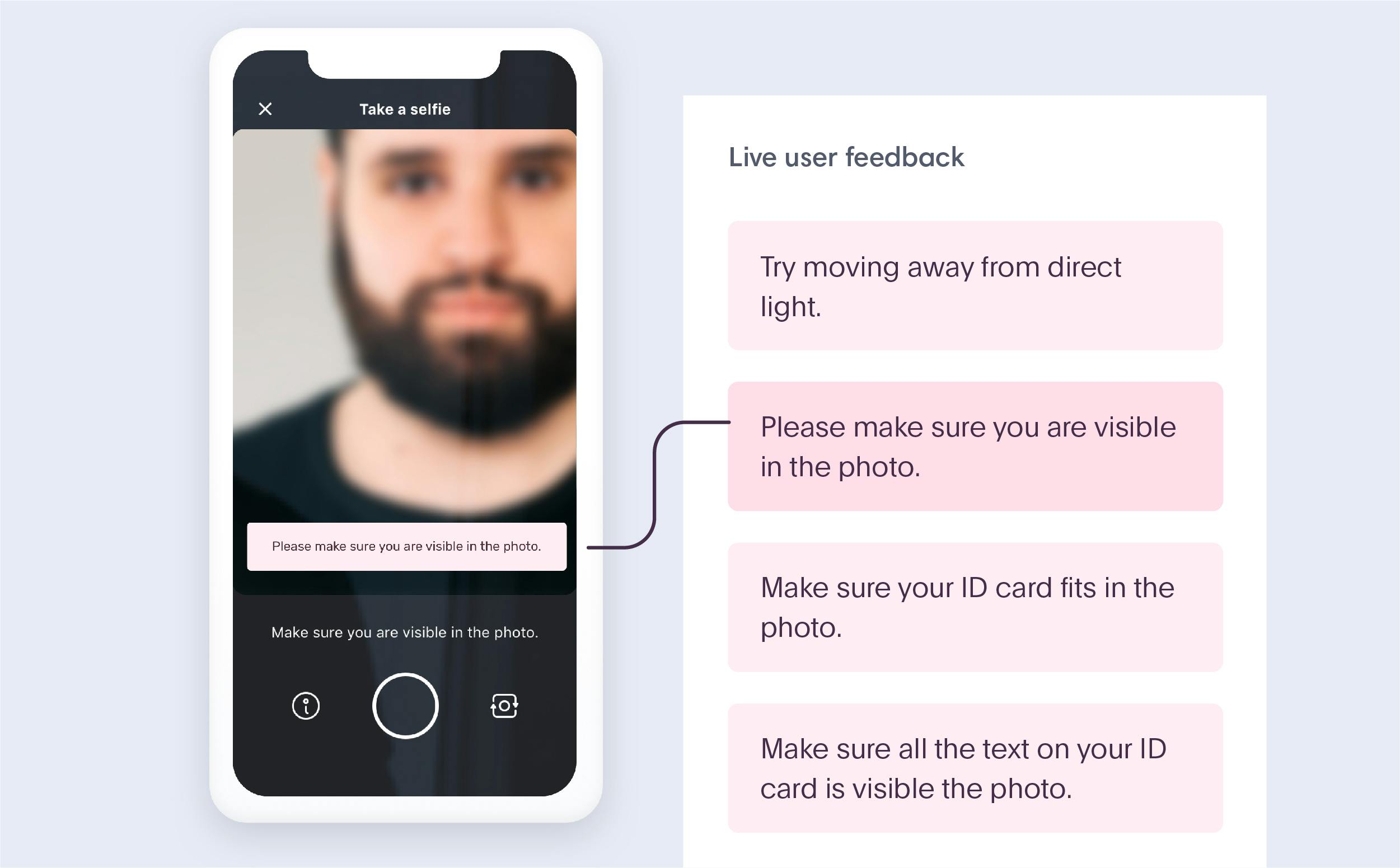 Another way to boost conversions and prepare your users for the additional steps that identity verification adds is to provide supporting material. A great example is our client Mintos, who use a number of techniques to educate their users about Veriff and maximize conversions. Having a helpful IDV partner will make this process a breeze.
Make sure your markets are covered
Moving beyond the topic of conversions, it's important to look into market and ID coverage. Some providers offer a more diverse range of locaĺizations than others, with Veriff leading the industry (35 languages and open to more depending on client needs). 
If you're in the digital or online world, then the idea is to be global. Make sure that the IDV provider you choose covers all of your markets. The number of supported countries among industry-leading IDV providers varies, with some providers covering around 100 and others over 190. 
But market coverage is not the same as ID coverage. 
An IDV software provider might offer wider country coverage but support fewer identity documents. Ideally, you want to maximize the number of IDs your clients can choose from to verify themselves. That is why Veriff supports 6,500+ government-issued IDs from 190+ countries.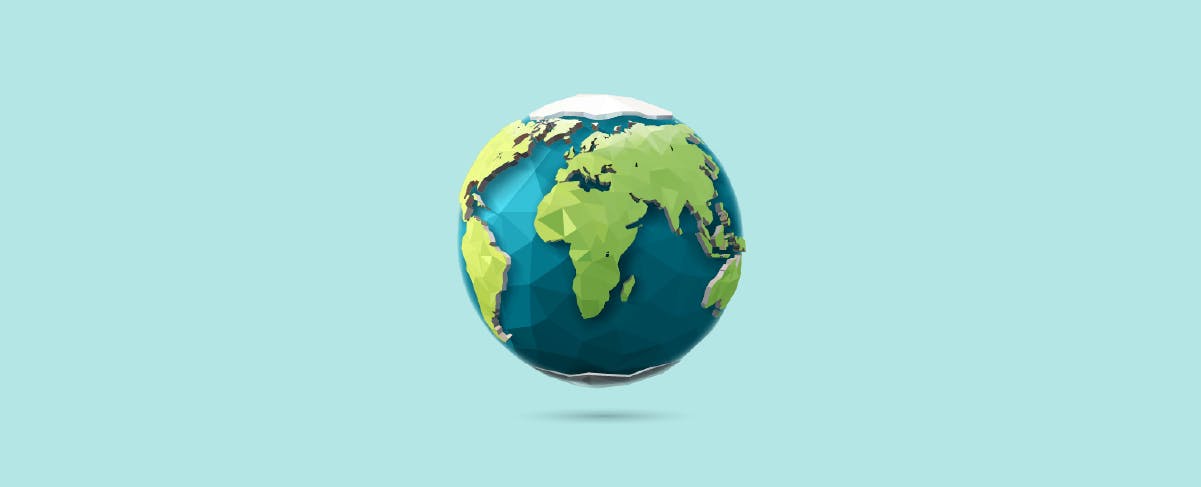 The more customizable, the better
Checking a user's identity varies from a basic ID authenticity check to full-on biometric analysis, session tracking, and live recording the entire verification process. There is also a wide range of pricing models, integration options, and degrees of after-sale support depending on your provider.
Why a configurable service is essential
When it comes to identity verification, a one-size-fits-all solution does not work.
Being able to select the thoroughness of an identity verification session has a huge impact on results. For every step in your customer journey you will experience drop offs, and by configuring the verification tools you use to include only the checks you need, you will be able to tick both boxes: conversions and compliance.
To give clients this level of flexibility, Veriff configures the decision-making technology behind our verification software for each client, enabling only the checks necessary to match their risk appetite. These "decision profiles" determine which data inputs to gather, what checks to conduct, what outputs to send to the client, as well as the extent to which we automate our IDV service.
Scalable pricing and free trials are a plus
Let's say you already found several suitable providers, and all the information is ready to present to your team. The only missing piece, much to your CFO's dismay, are the pricing details.
It's hard to make a decision without knowing the costs and contract terms. Most IDV providers give out this information is only disclosed only after a sales call or even as late as after signing a non-disclosure agreement. Also, many IDV providers go with a minimum commitment contract that you won't be able to get out of.  
Veriff aims for transparency as well as scalability, and you can have a look at our pricing plans here, which you can upgrade or cancel anytime. You can also try our service for 30-days free. No sales call needed, just sign up on our website and see how it works.
Integration options should cover mobile and web
Customizability in terms of integration options will make sure you are able to integrate an IDV provider with all the interfaces and platforms you use. Mobile SDKs for iOS and Android, API, and web integration options (including mobile) are standard but not guaranteed, so make sure you know what you need in advance.
Choose a partner, not a provider
While there are a lot of things to consider when looking for an IDV provider, the number one factor that will determine a positive or negative outcome is how willing your provider-to-be is to support you. 
Veriff goes beyond bug fixes and integration support. With the help of a dedicated account manager for all plans, we help you implement Veriff in a way that gives you the best possible results. Learn more about our product and pricing here. You can also get a better understanding of identity verification in our handy guide.