In September our team released a series of small to major changes in our SDKs, both web and mobile. The key objective this month was to improve the end-user experience, as well as offer a broader range of options for our clients in terms of visual customization and languages.
Let's start with the big change: our new and improved web verification flow. The key results are improved app stability and a design that is more in line with our new visual brand identity. Here's what changed.
The release of our new technical web platform 
While the cosmetic changes are minor, a lot happened behind the scenes. 
The launch of our new web verification flow merges the formerly separate technical platforms behind our desktop and mobile flows into one. The result is a responsive flow with improved technical stability, and comes with an updated and more user-friendly design.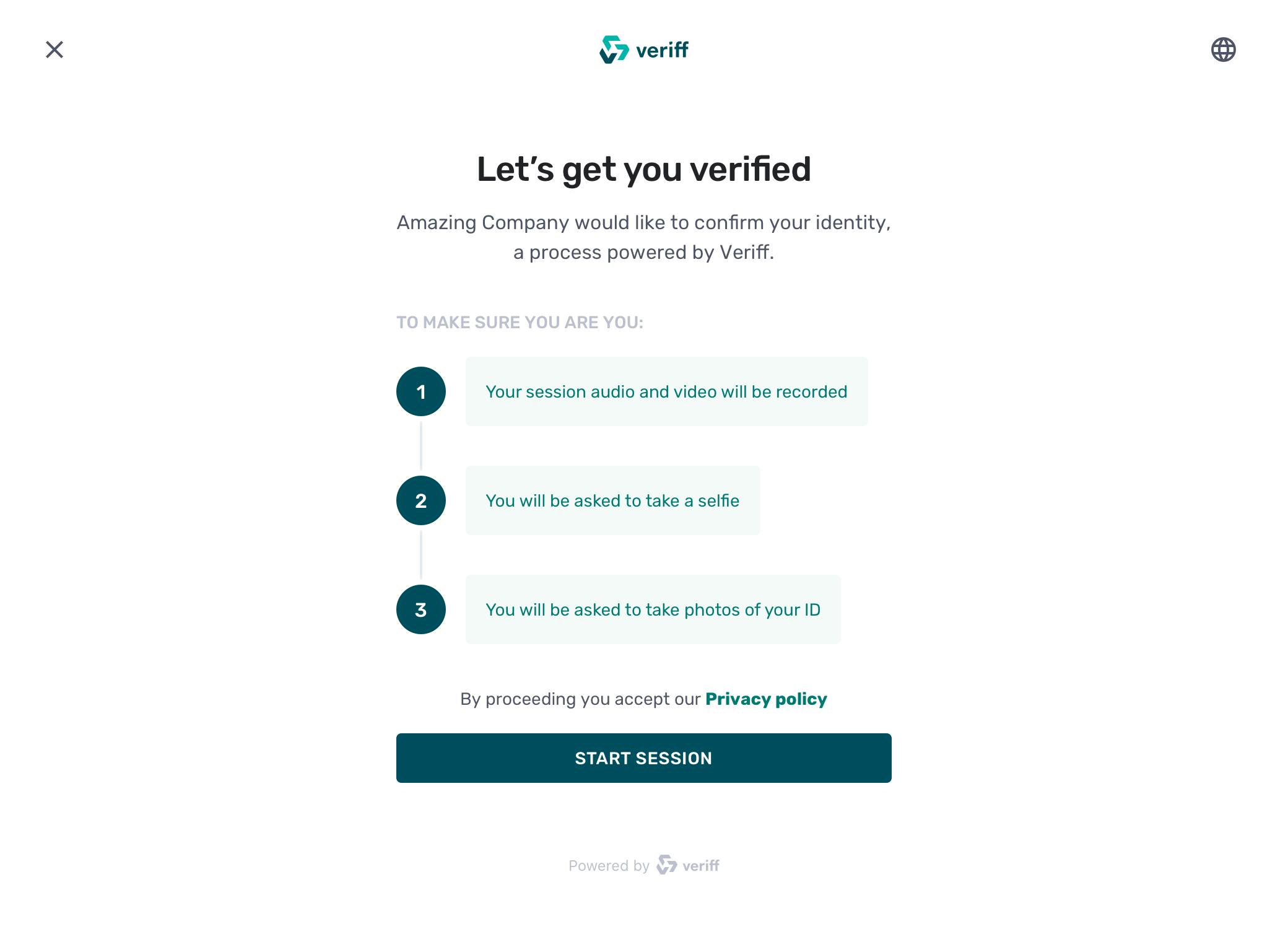 Veriff's web verification flow will eventually come with the option of adding it as an in-context verification service. This will allow end-users to complete the verification process without leaving your website. Until then, this latest web verification flow update is gradually being rolled out to all our existing clients.
Improvements made to mobile SDKs
Besides the usual tweaks and bug fixes, our team is excited to release Japanese localization in our mobile SDKs. Other big news is user interface customization for iOS, which will allow clients to update iOS flows with brand colors and logos and will soon be released on Android.
Updates to iOS SDK:
Improved inflow face detection 
UI customization options released
Japanese localization added
Improved overall stability and reliability
Updates to Android SDK:
Low light inflow feedback added 
Japanese localization added
Improved data uploading during shaky internet connectivity
Reduced the amount of data being uploaded
Improved overall stability and reliability
Keep your eyes peeled for more updates, plus we have some exciting news coming your way this week. Be sure to share your feedback and Happy Veriffing! View all product updates here.