Henri is the Extraction Team Lead at Veriff. He joined the company back in 2019 and has experienced working in different positions since then. We had a nice chat about his career path, international student experience in Switzerland, life at Veriff, and his hobbies. The conversation was both interesting and insightful. Enjoy!
To kick things off with this interview, tell us a little about yourself
I would say that I am an adrenaline junkie, I immensely like to learn about anything, and I try to be as active as possible. Professionally, at Veriff, I am leading the extraction team, and as the name states, our team is responsible for extracting the information from identity documents. 
How did you decide to choose this career path?
I was in the 10th grade of High School when we had to choose the specializations we wanted to follow. One of the options was programming and Information Technologies. I ruled it out fast, thinking that I was never going to take that career path. 
A couple of years later, I started studying Physics at the University of Tartu as my Bachelor's Degree. The field itself seemed quite distant from IT to me. But I quickly realized that you have to understand programming if you want to create something exciting and meaningful in the technological field today. It's a very powerful tool that can help to execute your ideas in various directions.
Realizing the full capabilities of programming changed my perspective, and I went deep into that topic when I did my Master's degree in Switzerland as an international student. After coming back, I knew that my career would somehow be connected to this field. 
Tell us about life as an international student in Switzerland
I studied Computational Science and Engineering in Theoretical Physics there. The main track was an engineering part which mostly consisted of information technology. 
It was a pretty intense and challenging thing to study there. But also, it was an amazing and fresh experience for me - I had an opportunity to work with lots of world-class professors and use great tools such as the State of the Arts server machine. The science that they were doing in Zurich was cutting edge! I learned a lot about quantum computers and improved my skills in many directions. 
How did you find your way to Veriff?
I came back to Estonia in 2019. And I started looking for different job opportunities in Tallinn. As my specialization from the university was very specific, I knew only a couple of companies that would benefit from my skill set. One of them was Starship, but at that time, they had frozen the hiring process. I applied in some places and finally joined a financial company as a quantitative analyst. It was not what I was expecting in terms of the working environment and challenges.
At that time, my good friend Taivo was part of a Veriff engineering team. He was really happy about Veriff and invited me to have lunch with him to discuss the opportunity to join the company. I realized that working in finance was not for me, and I needed a more vibrant environment to be more productive. Finally, we met, had lunch, discussed all the details, and I joined Veriff. 
Which of Veriff's values resonate with you the most?
I can point out two of the Veriff values that are the most relatable to me. The first one would be - "Always come with a solution". I liked to critique different things from a very early age, which was a pretty disruptive way of communication most of the time. Once I realized that this was a problem for me, I made a mental effort to shift my mindset from that to the problem-solver.
Another value I feel is really important is "We have each other's backs". If I'm pulling my weight, I would expect that you would be pulling yours, and if we are on the same page with that, then we are a pretty strong team. 
I also like the fact that people who are working here can think for themselves. We have people who are similar to me - they feel passionate about what they are doing. It's easier and more enjoyable to be part of such a team. 
What were the main challenges for you to change positions and take over the new roles at Veriff?
I think the biggest challenge that I have faced so far is to understand and differentiate what is personally interesting to me and what are the requirements for a specific role. 
For example, as a team lead, colleagues expect you to take over more management tasks, which leads you to lose the ability to be an individual contributor on a certain level. I think it's really important to understand the responsibilities that come with changing the positions - you need to redefine your success metrics, get used to the new role and lifestyle.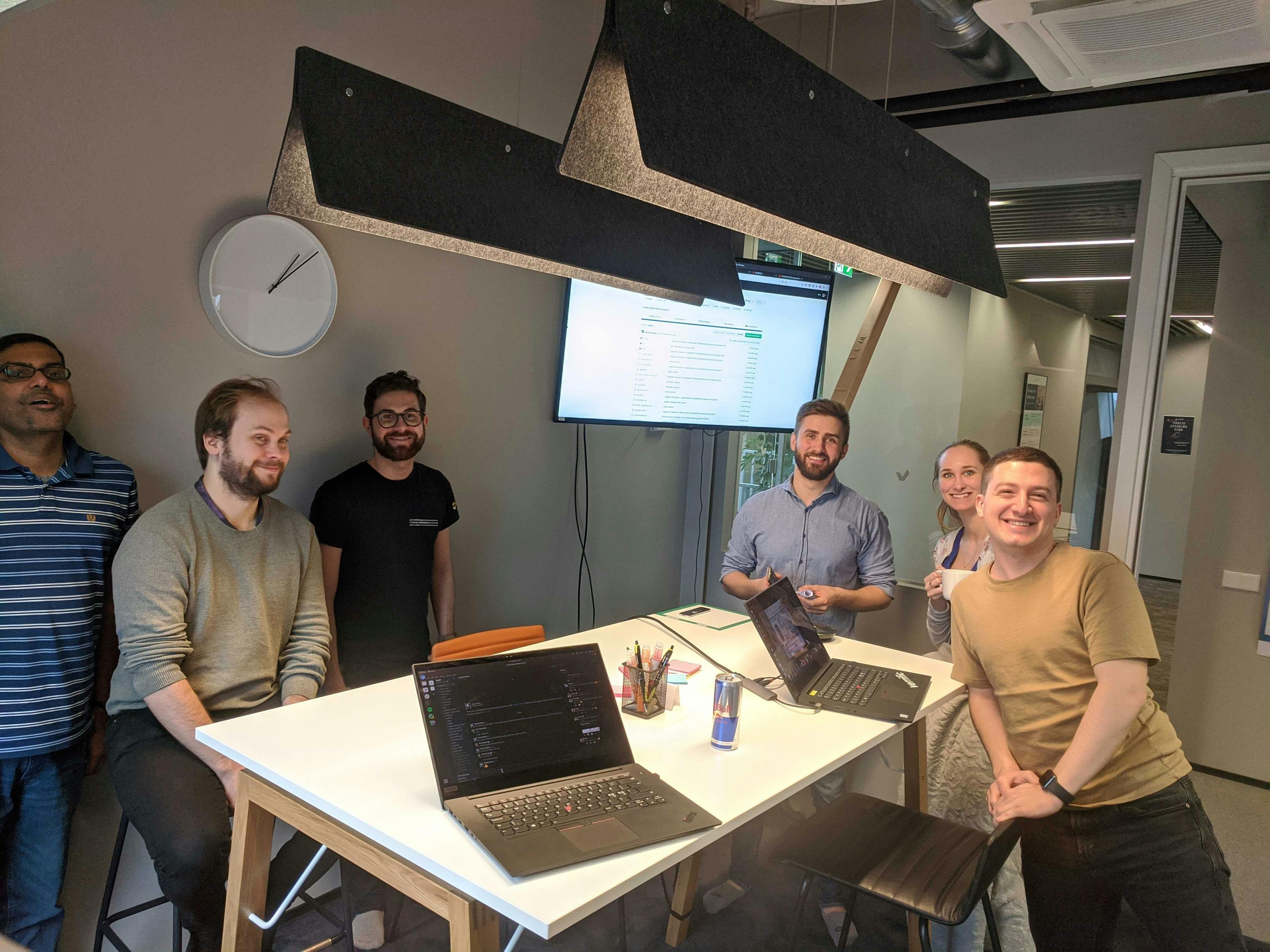 Henri and the Extraction team
Earlier you said that you really enjoy adrenaline sports. What are the biggest highlights you can think of in this direction? 
I do enjoy different kinds of adrenaline sports. I think it's a real challenge to be involved in something like that. For example, last summer, I was trying to master the S-bend surfing trick, which is a pretty technical thing and takes a lot of practice. With this trick, you should kick yourself up in the water and do the full-circle flip in the air. In this case, you have to fight your instincts. What you would want to do naturally is pull yourself together with your arms and knees, but this definitely means you would have a very hard fall. What you need to do instead is to stretch yourself out as straight as you can, and then you will manage to do the trick successfully.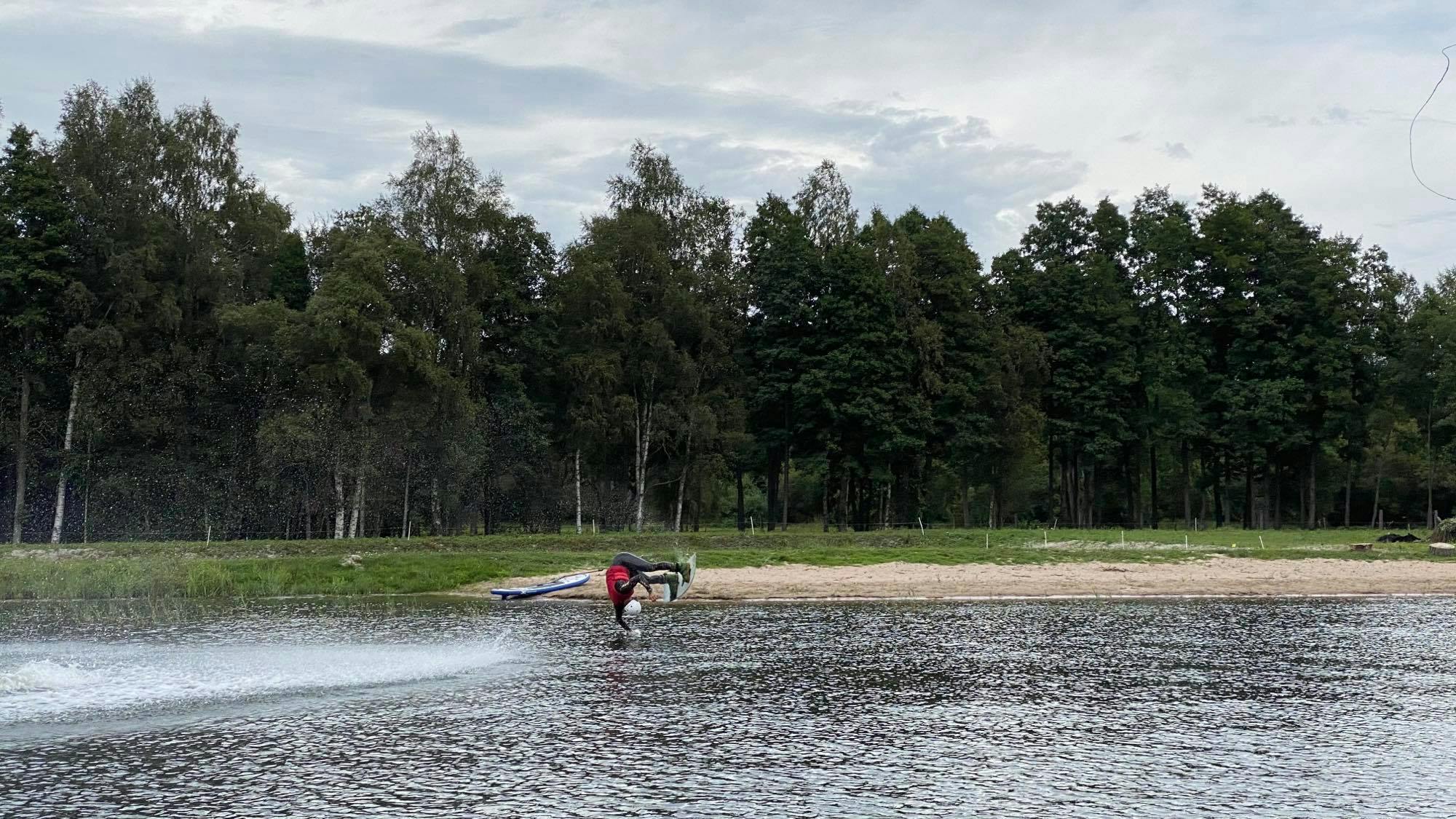 Henri practicing his surfing tricks
The second achievement I would like to mention is the Ironman Tallinn challenge. It consists of a 4km swimming, 180km biking, and then a full marathon. These are the latest highlights from outside the work activities that I remember.
What is a 'must read' book for you?
I will list two of them - fictional and non-fictional. The fictional one would be the 'Flowers of Algernon.' Honestly, I was not expecting it to be that good! 
And from the non-fictional books, it would be 'Never split the difference' - this book has really proven to be useful, not only for me but also for some of my colleagues here in Veriff.
Mac or PC?
Currently, I'm using a MacBook - there are some things that I like and some things that I don't. In reality,  I would like to have a Linux version that would work as well as MacBook. If you want to be productive at work, you have to go for a Linux system. But if you want to work and listen to music, then you have to use the MacBook. 
If you weren't an engineer, what would you be?
There are a few different things that I would consider doing. I would probably try to produce high-quality meat, something you can have in a great steakhouse. Also, if I were to start younger, I would probably join some kind of professional sports. Or maybe restoring old cars would also be interesting. 
What would be your advice to everyone who wants to kick start their career in the Engineering field?
You need to find out and define the problem that you actually want to solve. Keep in mind that this procedure should be interesting and motivating for you. After finding the problem, just deep-dive into it. You will find all the appropriate tooling and resources yourself on the way. But first, make sure that you found a problem that you relate to.