Rebellion is an incredibly exciting Spanish fintech, and they've been offering banking services to the digital generation since 2017. They partnered up with Veriff in 2019 to assist with identity verification, and they've continued growing since.
We spoke to their team about their history so far, their long-term goals, how they found Veriff, and how they've found the experience so far.
So, here's a short history of Rebellion, in their own words:
"We at Rebellion are aimed at simplifying banking to the maximum, offering our users a prepaid Mastercard® and a mobile account. No need for changing banks, no maintenance costs, no fees. Thanks to Veriff's technology and with an easy in-app registration process in just 5 minutes, our users get access to their account to top-up money and buy in a totally secure way.
Last July, we'd already taken a step forward to improve users' purchase control by becoming the first player in Spain to offer Google Maps "Location Intelligence", which allows our users to take full advantage of the platform's location technologies. Thanks to this functionality, they're able to reduce the uncertainty of transactions by knowing all the data about the shop or service, location, date and time and giving them a unique visual experience of their operations.
Our startup, which has already reached 180,000 customers, has experienced significant growth in 2020 thanks to the commitment of our team – a multidisciplinary group of 38 people of 8 nationalities. We'll also soon be offering the possibility of direct debiting, a feature which has been in great demand among our users and which will help us to become the main account for many of them."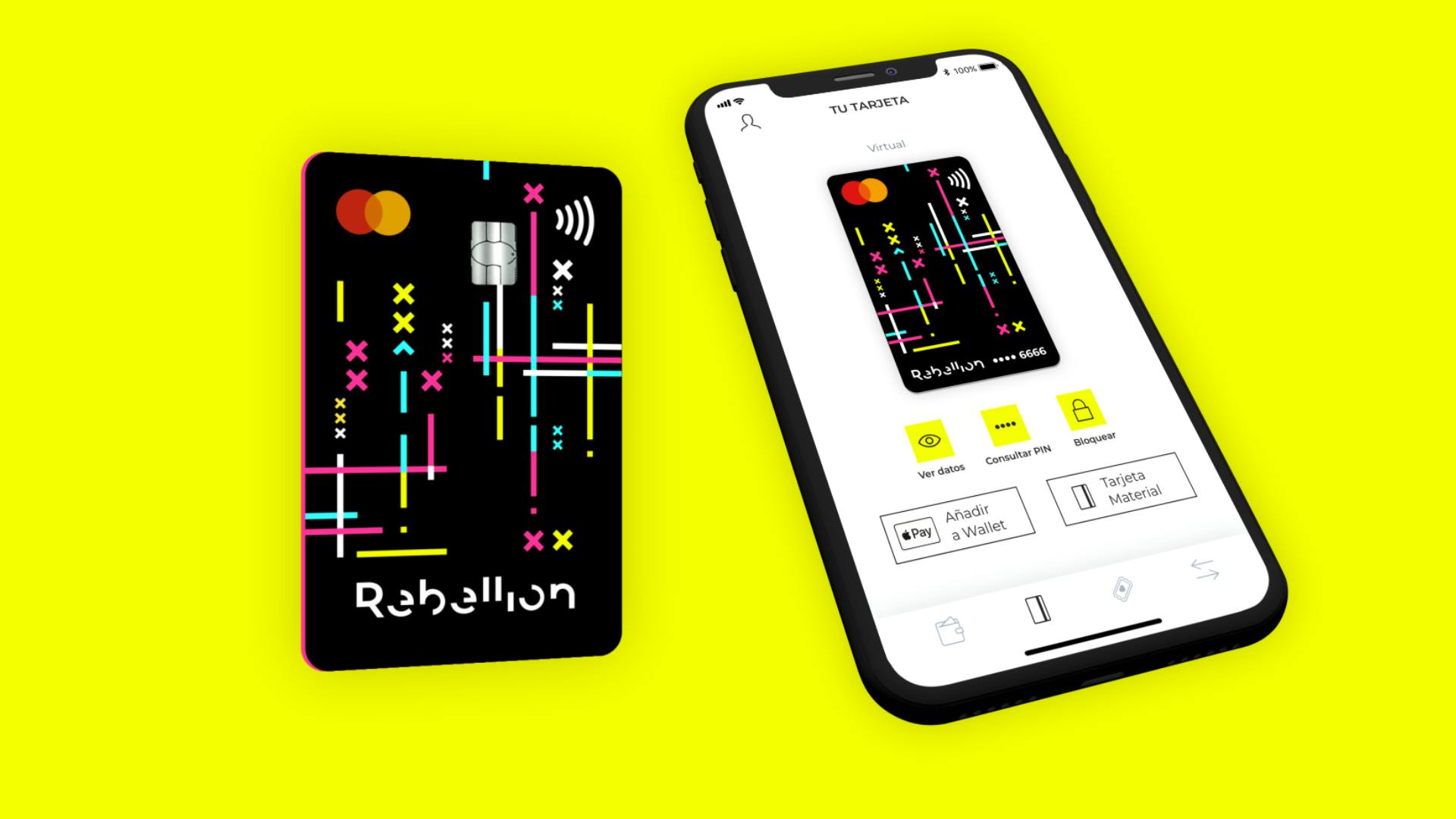 What solution were Rebellion using for IDV before Veriff? And if you're happy to specify, what was the reason you looked to change providers?
We previously used another provider for IDV at Rebellion. However, we decided to look for an alternative which could provide us with human verification for those dubious checks that can't be processed automatically.
An identity verification provider is a key part of the business as it is at the beginning of the whole onboarding process and we needed to implement technology with a very high response capacity.
In the face of any problem, we were looking for a solution that could respond instantly.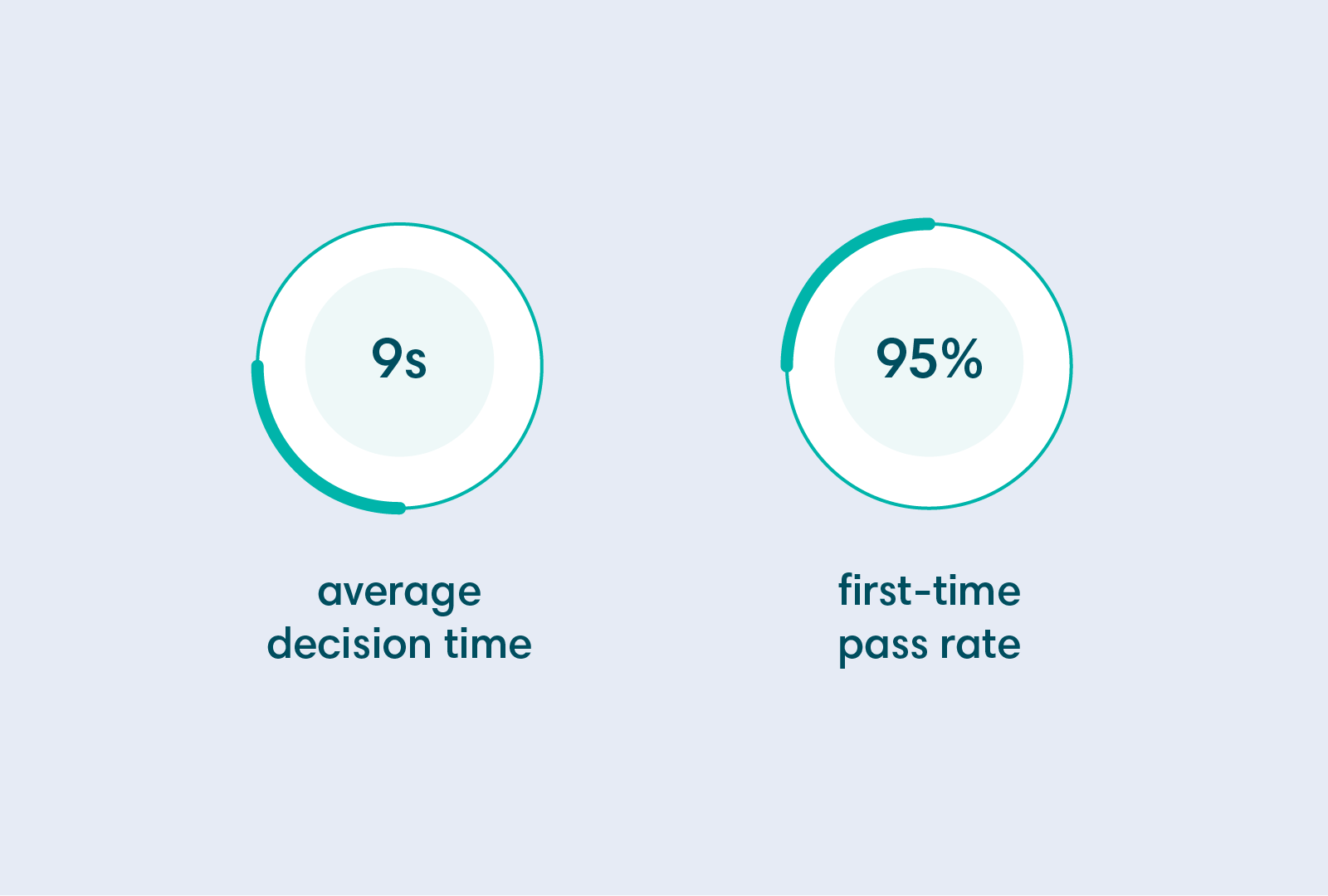 Veriff's decision engine takes only 9 seconds on average to make a verification decision, with 95% of customers passing verification first time
How did you discover Veriff, and what were the conditions we needed to meet for you to partner with us?
We were considering several solutions in the market that came to us online, from different events, and network connections. It was clear that we needed cutting-edge technology with competitive commercials. A European partner who would reduce any potential future data protection law issues.
After dealing with different IDV providers, we decided to choose Veriff based on their ambitions, dimension, and the team behind them. Definitely, the human touch both in the sales team and the managers was a major driver for us.
And here's what AJ, Veriff's account manager for Rebellion said about the partnership:
"The biggest contributor to the results we've had is the nature of partnership we have fostered. Our cooperation with Rebellion has been a prime example where we work as a team and we've really reduced the separation between our teams as we have aligned and share our overall goals. The way we make data-driven decisions and approach solutions and new ideas has fostered a working environment where both of the organizations work as one team."
Did you test anyone else as part of the process, and how did it go? (You don't need to specify company names here)
The tests we did were made by other financial companies which already were using identity verification platforms. After reviewing their solutions, we made a list of those which met our expectations. In general terms, the processes were good enough in all of them, but being able to count on a provider which could support us with human verifications was a decisive requirement.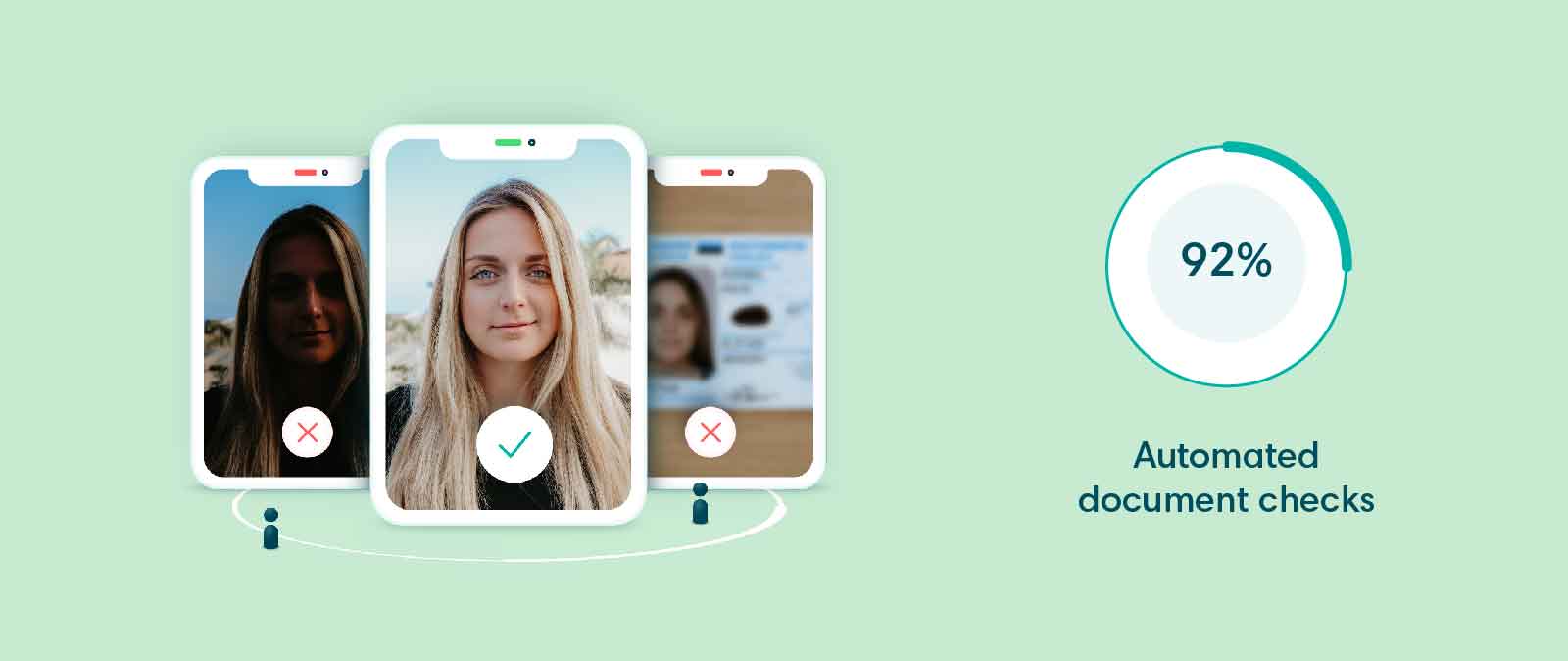 Veriff's document checks are now 92% automated, but we always have experts on-hand to assist with challenging cases
And what benefits have you seen since partnering with Veriff? Any specific statistics that you're happy to share are welcome.
Our most relevant KPI in terms of onboarding alludes to the conversion rate from lead to verified user through the KYC process. Since we integrated with Veriff, we have doubled that conversion rate from 30% to 60%. We also have reduced the number of accounts blocked due to fraudulent use by 66%.
Rebellion is continuing to grow during a challenging time for all of us globally, and Veriff is proud to be partnered with them to make sure they keep welcoming honest customers and nothing is slowing them down.