Following her graduation, Irya joined Veriff in 2019 as a Verification Specialist. However, she decided to take on a new challenge within the company and tackle the whole world of online fraud. We talked about her career path, moving to Tallinn, and everyday life at Veriff.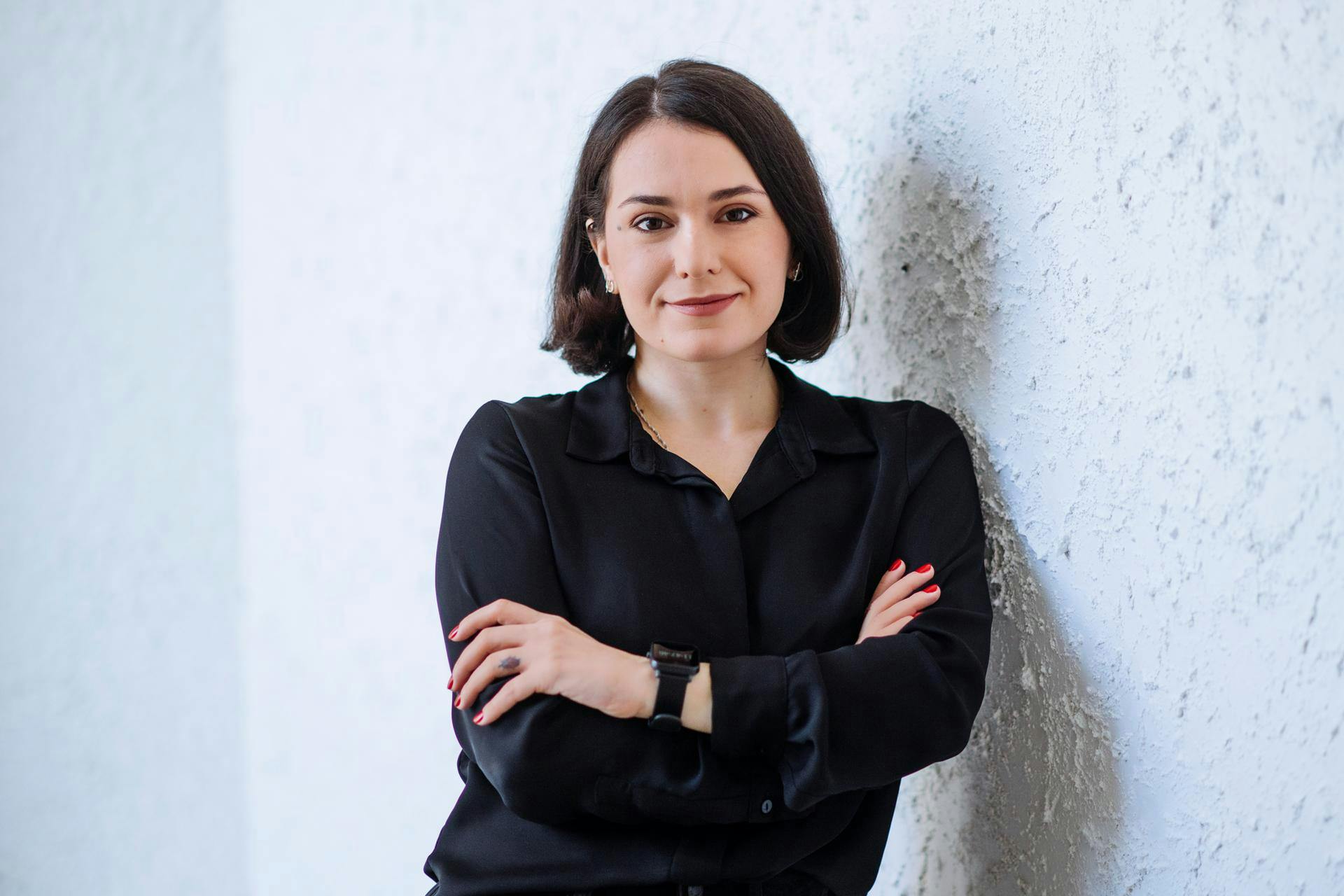 To get readers up to speed, let's talk about life in Estonia. How did you decide to move here? 
I did my bachelor's degree in Ukraine in the Telecommunications field. After graduation, I realized that it was not "my cup of tea," so I decided to make a change and try to determine what the big picture was for me.
I started looking at different options, both inside and outside of Ukraine. After some research, I made a decision to pursue a master's degree in Cyber Security Engineering at the Tallinn University of Technology.
So, I applied to the two-year-long programme and, fortunately, I was accepted. This is how I started my new life in Estonia. 
Tell us about your international life in Tallinn.
My international life in Tallinn has been very exciting so far.
I had an opportunity to get to know people from various countries and cultures from the beginning, which was a very interesting experience for me. 
There were lots of fun activities happening at my university for international students. I had a chance to participate in events like an international dinner and go on trips around Estonia with other students. 
What's the story behind getting your first professional job in your field?
Towards the end of my university years in TalTech, I got a job as a Support Service Operator in a company that was operating in the gambling industry. This was the very first encounter I had with the whole world of digital identity fraud.
As part of the risk-based approach, one of my responsibilities was to perform customer identity verification and control the risk assessment process during the customer account opening. 
Later, I was promoted and became the Operations Coordinator, which was an interesting challenge for me. I learned a lot about dealing with high-risk clients there. 
How did you find your way to Veriff?
I was looking into different growth opportunities at that time. I wanted to learn more about the field I was working in and understand more insights about this industry. 
Veriff, on the other hand, had a very bright presence on social media. It got me hooked, and I started researching more about the company. Its mission very much resonated with my personal values, and I was really interested in what the company was doing. 
So, it was a very easy decision for me to apply for the job at Veriff. Luckily, my interview process was successful, and I started working at Veriff in early 2019.
What are the biggest challenges for you in being a Senior Fraud Operations Team Lead at Veriff?
The biggest challenge for me was to build my team from scratch and make sure that it was growing in a sustainable way over the years. In around two years, we grew our team from two to 12 people in the Fraud Operations team.
At the same time, it was challenging to coordinate different sub-teams and make sure they were aligned with each other at all times. Coordination with Veriff's product and engineering teams was a crucial factor as well. 
What role does the Fraud Operations Team have in Veriff?
My key responsibility as a member of a fraud team is to make sure that we are constantly one step ahead of fraudsters. And if we are not, as it's a never-ending cat-and-mouse game, make sure that we do everything possible to make that possible and that my team is fully equipped to do so. 
As part of my broader responsibility, I coordinate and assist various internal stakeholders in covering fraud-related blindspots by identifying potential vulnerabilities and putting into place various fraud preventive measures. 
Our team is responsible for all the metadata we collect from our verification sessions, including information about the device and network. So, we collect this, together with the user's personal information and document information, to analyze in the fraud engine. It can show us results on suspicious activity in the traffic we are getting. 
Our team is in charge of monitoring this traffic, reacting to all of those upcoming fraud patterns, and building preventative measures to ensure that everything is secure and the situation is under control. 
Which one of Veriff's values resonates with you the most?
My personal choice would be "We are a force for good." This is because, for me, it is important to do something that you believe in and that has a purpose on a larger scale. I like that everyone in the team is driven to contribute to making the digital world safer for everybody.
Thanks for the answers! Let's move on to the rapid fire questions now. 
Tell us about your hobbies.
I really like traveling around the world and capturing everything that is around me with my phone or with my camera. So far, Iceland has been my favorite travel destination, and I will definitely get back there one day. 
Besides that, in my free time, I enjoy biking, playing badminton, organizing board games sessions with my friends, and drawing.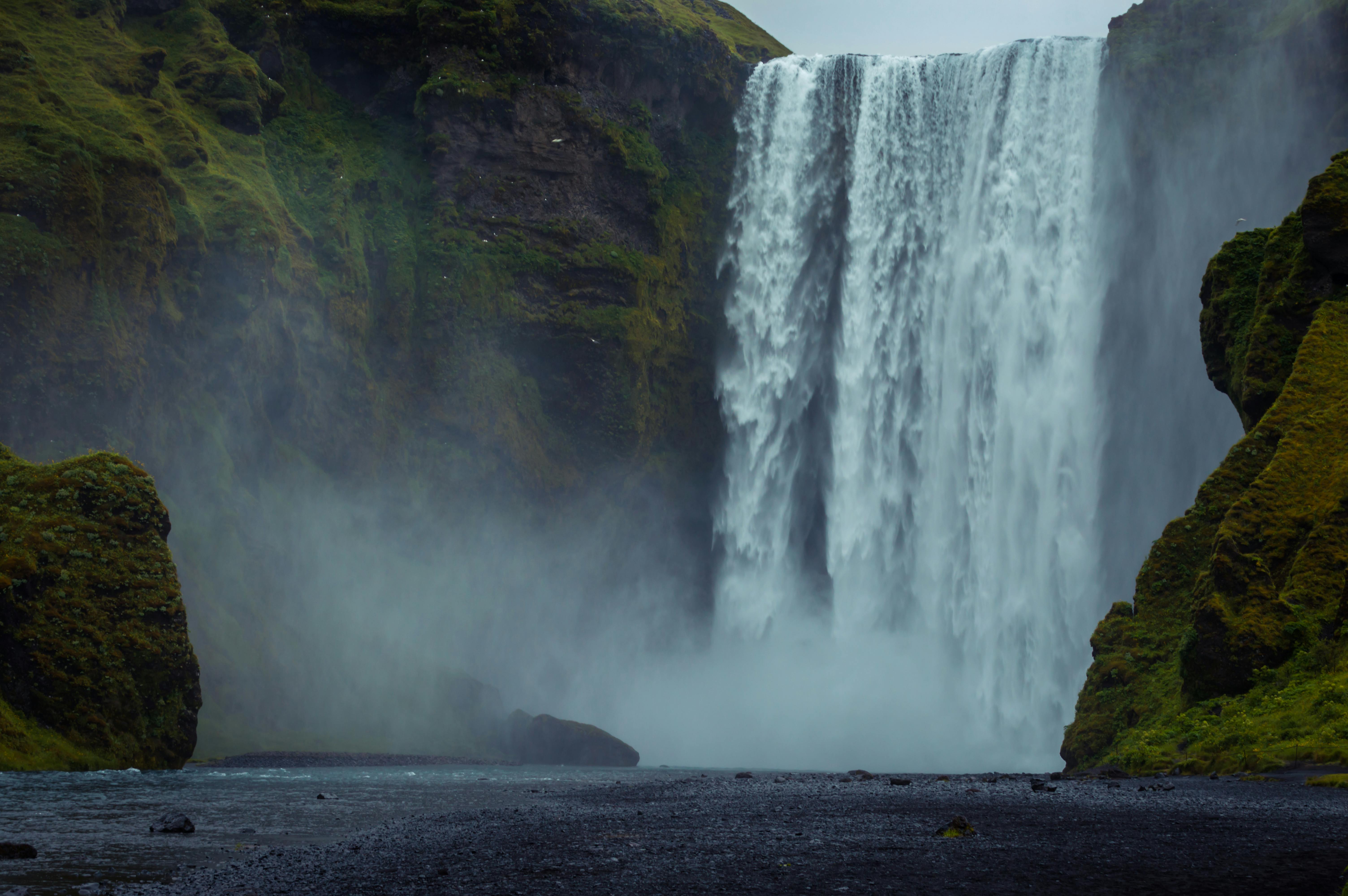 Skógafoss waterfall, Iceland
What is a "Must Read" book for you?
From fiction, I would mention the "Lord of the Flies" by William Golding. It is a very allegorical story that tries to illustrate how savage humans can be when there is no order or morality. 
From non-fiction books, I like "Lab Rats: How Silicon Valley Made Work Miserable for the Rest of Us" by Dan Lyons. It is a very engaging book that raises some of the most important and dogmatic topics in today's work culture. 
What is your favorite podcast?
I enjoy listening to podcasts that are related to what I do. One of my favorite ones has a very interesting format – they interview anonymous fraudsters and ask them for details about becoming a fraudster, the motivation behind making this decision, and their challenges. 
On the other hand, I enjoy listening to a number of Ukrainian podcasts that cover a variety of topics, such as Ukrainian history, politics, and culture. 
Mac or PC?
I have never used any products from Apple, so I would go for a PC.
What would be your advice to everyone who wants to kick start their career in this field and apply to join your team?
I think it is crucial to be up to date with everything that is happening in the whole fraud world and how the current situation adapts to the new factors. For example, with the pandemic, the online fraud rate has grown a lot, and it happened because of obvious reasons.  
At the same time, it is important to grow your network in the industry of your interest and talk to people about this topic. It is easier to reach new career goals when you have good connections that help you define the direction you want to go in.