Thanks for taking the time to talk to me Kateryna. Could you tell me a bit about yourself? How did you get started in your current career path and what led up to it?
First of all, I feel very humbled and honored to be interviewed. Thank you for writing this article!
If we're talking about my journey in IT, we need to start from my school years. I was lucky enough to study in an IT-focused school. I had amazing teachers who got me into programming. I quickly started to enjoy it and learn more on my own as well.
Back then, I was participating in olympiads in informatics – competitions where participants needed to solve a series of algorithmic tasks within a limited time. I wasn't seriously thinking about becoming a programmer though, I more felt like a kid playing around with the code.
Towards the end of my school years, I began to build my own project. It was an application that allowed students to study remotely. It was used in my own school for elementary students and in the town I lived to help children with disabilities to study at home. I submitted this project to an international contest that was held in Romania and ended up winning gold. I think realizing that I can build something that helps others, made me decide to study computer science. 
Since Kyiv Polytechnic institute is known as the best tech university in Ukraine, I decided to move to Kyiv to study computer science. I started to work as an engineer already during my first year of studies. Gradually, I got more interested in UI/UX design and switched to front-end development.
Ukraine, particularly Kyiv, currently has a bit of a tech boom going. What made you decide to move away from that and start working at Veriff?
Indeed, the technical community in Ukraine is huge and is growing day by day! For me, moving was mostly about experiencing life in a different country and working in an international environment. 
We loved how big the startup scene is in Estonia and how cozy and quiet Tallinn is. I really like that in Tallinn you can have a career in a fast-moving company while also living peacefully near the forest and seaside.
Once I decided to move to Estonia, I wanted to work in a place where I could bring value. Veriff was an easy decision because it matched what I appreciate in work and it seemed like a company where my skills could be useful.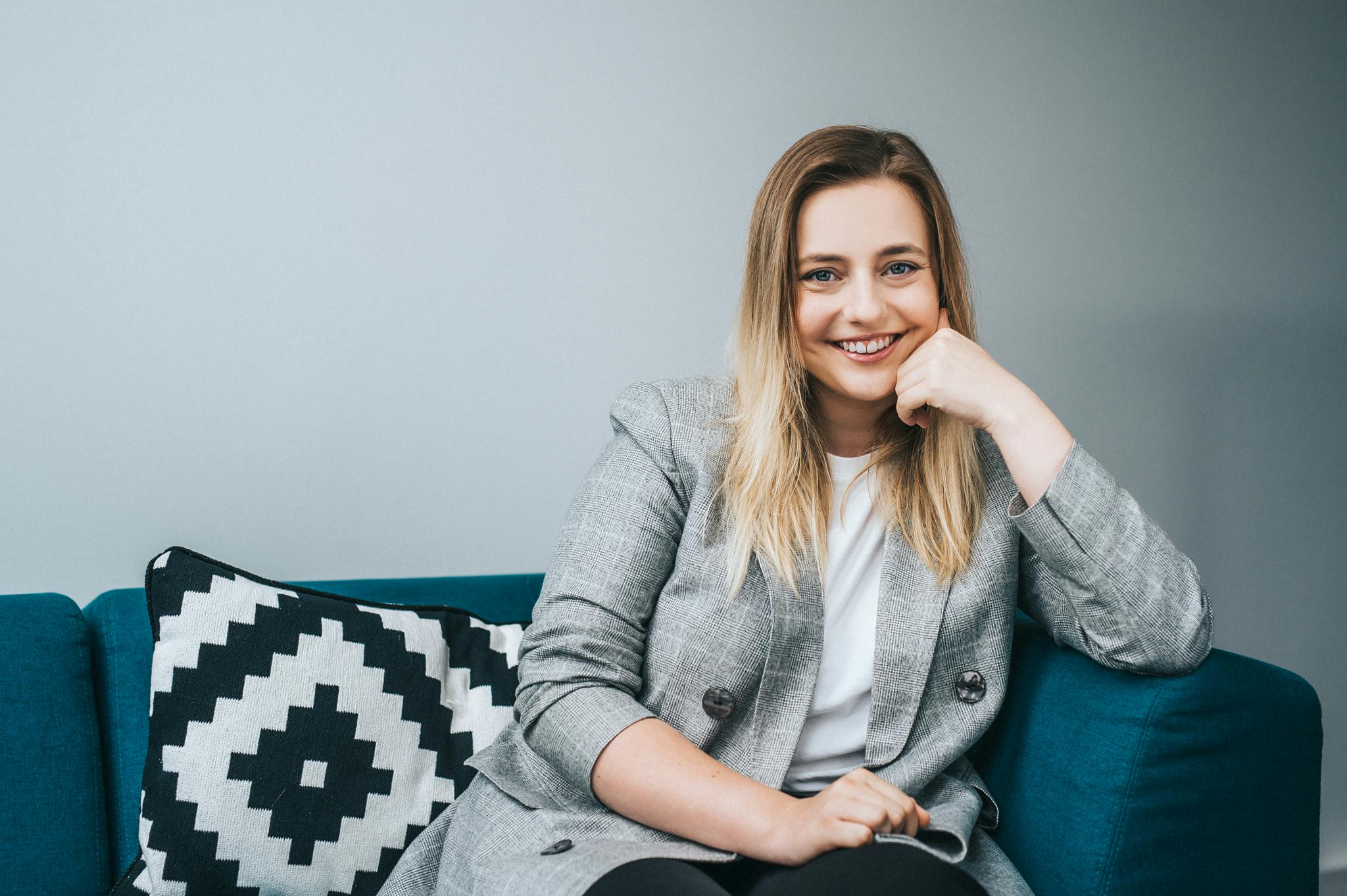 Kateryna in Veriff office. Photo by Jake Farra.
Was there anything really specific about Veriff that attracted you?
First of all, Veriff is building a product that is very impactful and has a lot of great professionals I can learn from. I really wanted to work for a startup in its earlier stage and see how it evolves from the inside. All in all, Veriff seemed like an ideal place for me.
How has the experience been so far working in the Veriff team?
I love it! To give some background, my team is responsible for building the verification tool. It is an application that verification specialists use to verify people online. I love that what we're doing is impactful for the whole company and brings value to everyone else.
We have a short feedback loop and are able to iterate quickly. We're experimenting a lot with the product – conducting A/B tests, user testings and design research to build a tool that is not only efficient, but also pleasant to use. I love how diverse my team is and how we're collaborating together. As a team lead, I enjoy that I have enough freedom to set up a working process that is best for us.
Going back to Kyiv, what were you doing besides working as a frontend developer? You worked in education as well, correct?
I was lucky to work with React (an open-source JavaScript library) at a time when it was recently released. When it started to gain more traction and more people were interested in learning it, I was asked to create a video course on it. The videos ended up becoming popular and reached an audience of over 100,000 viewers. I also started to conduct educational webinars and workshops. 
After some time, I was then asked to design and run an in-depth online course on React and its ecosystem. I really enjoyed the process of planning everything out – lessons, homework, building a team of mentors and the process of studies. I put in effort to make it very enriching, so students wouldn't just know the public API, but also understand how everything works under the hood. During one of the workshops, we even built the virtual DOM (the one React is using) from scratch.
We ended up running this course 3 times. It was a very valuable experience – it taught me to be more patient, gain more in-depth knowledge, and meet amazing people.
Do you think you'll go back to teaching?
At this point I'm not really sure. It seemed almost easy before to quickly put together a 4-hour lesson, but right now it seems really hard to get back to the same pace. And although I miss teaching a lot, I also remember how much energy it required and how time consuming it really was. So, at this moment, who knows?
Besides teaching, you were also an active member of the tech community in Kyiv. Could you tell me a bit about how this started?
That's actually also connected to teaching. After the first course finished, the students became closely connected and decided to meet afterwards to discuss all the new things happening in the front-end world.
I created an event on Meetup and over 100 people signed up out of nowhere. Since we understood that it was getting more serious, we found a sponsor, venue, and invited our friends to speak.
The first one turned out really well. We enjoyed the organization process and visitors loved the event, so we decided to continue. We started to plan more and create themes for each event. It turned into a whole thing with stickers, shirts, posters – everything to make people know that it's something special. We always wanted to make sure everyone feels welcome. 
In time, the community was getting bigger and bigger and our team grew from 2 to 6 people. We were conducting events regularly – making larger events, inviting speakers from abroad and experimenting with the format. In the end, I remember a registration for 160 spots filled in about 2 minutes. By today, it is one of the largest tech communities in Ukraine with more than 3,000 members.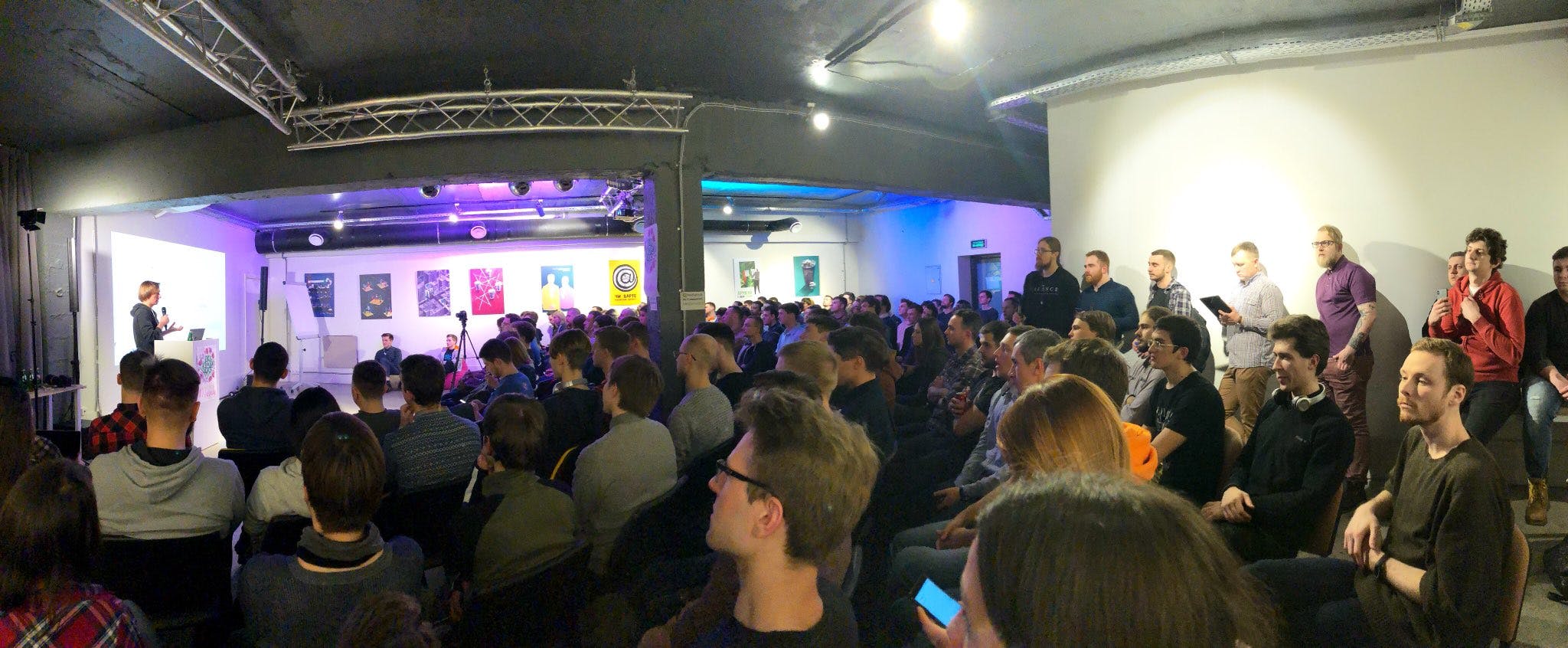 Meetup in Kyiv.
I heard that you co-organized a conference in Ukraine as well. Could you tell me more?
Kyiv has a large and diverse tech community, but it feels kind of isolated from the rest of the world. We wanted to open the tech community and create a truly international conference in Ukraine. I was lucky to be part of an amazing team called "You Gotta Love Front-end" or YGLF for short. 
We invited speakers from all over the world, created sleek designs, marketing materials, invited local baristas, set up the venue, created production, and put together side-activities for participants.
It was a 2-day conference with around 500 people visiting it. The feedback was amazing, both participants and speakers loved it. Yet organisation required A LOT of work, in the end it turned out to be a very rewarding experience and one I fondly remember.
You Gotta Love Frontend Conference video by the organizers.
Since you've left Ukraine, do you know how the community is still going?
Luckily, we were able to find a great team to continue supporting the community. It seems to be going strong right now. 
In Veriff, you've also kicked off some internal TEX talks. Can you tell us more about those?
Just to give some context, Veriff is powered by 100+ microservices owned by different engineering teams. Each team has its own area of responsibility and is independent in making decisions, choosing tooling and adjusting work processes. Yet having isolated and independent teams allows us to have a clear focus and iterate faster. 
I just felt that we were not sharing knowledge between teams enough. That's why we kickstarted a tech talk series called TEX to create a platform for people to share knowledge and practice public speaking skills. Since it is internal, it makes it very easy to be open about what does and doesn't work and detail exactly how problems were solved.
Are there any other hobbies you take part in outside the tech industry?
Being so involved in all things tech, I experienced burnout. So right now I am trying to live a more slow and balanced life. 
During quarantine I've got really into houseplants – I now have over a 100 different plants within my house. I love to see them develop new leaves, propagate and find taking care of houseplants very peaceful and rewarding.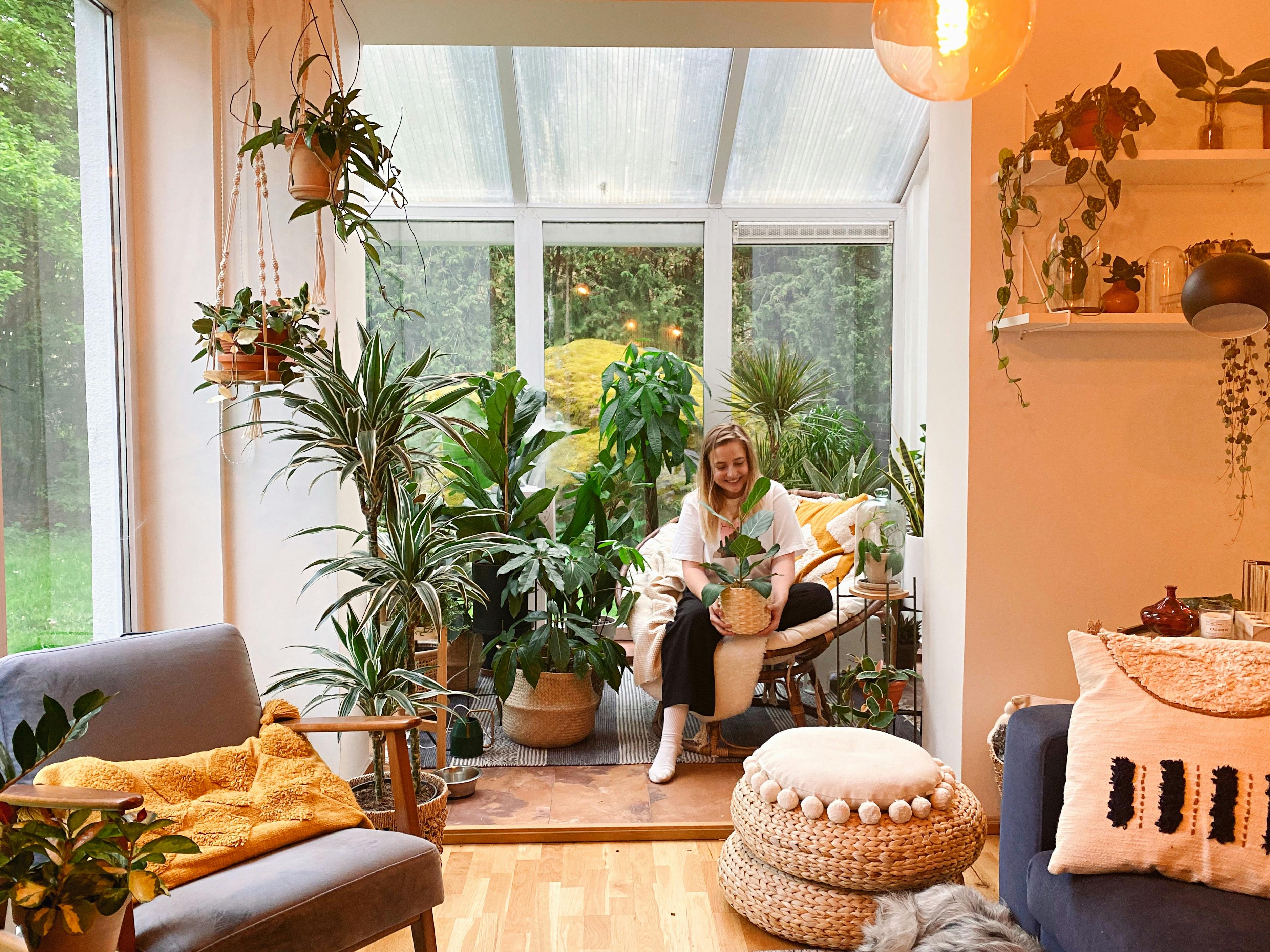 Kateryna with her house plants.
Also, I have a dog, Finnick, whom I love to play with and teach new tricks to. We try to spend more time outside and go on hikes regularly. 
Overall, I am trying to find joy in simple things. Like, making coffee in the morning, watering plants, lying in bed after the alarm, and cooking food.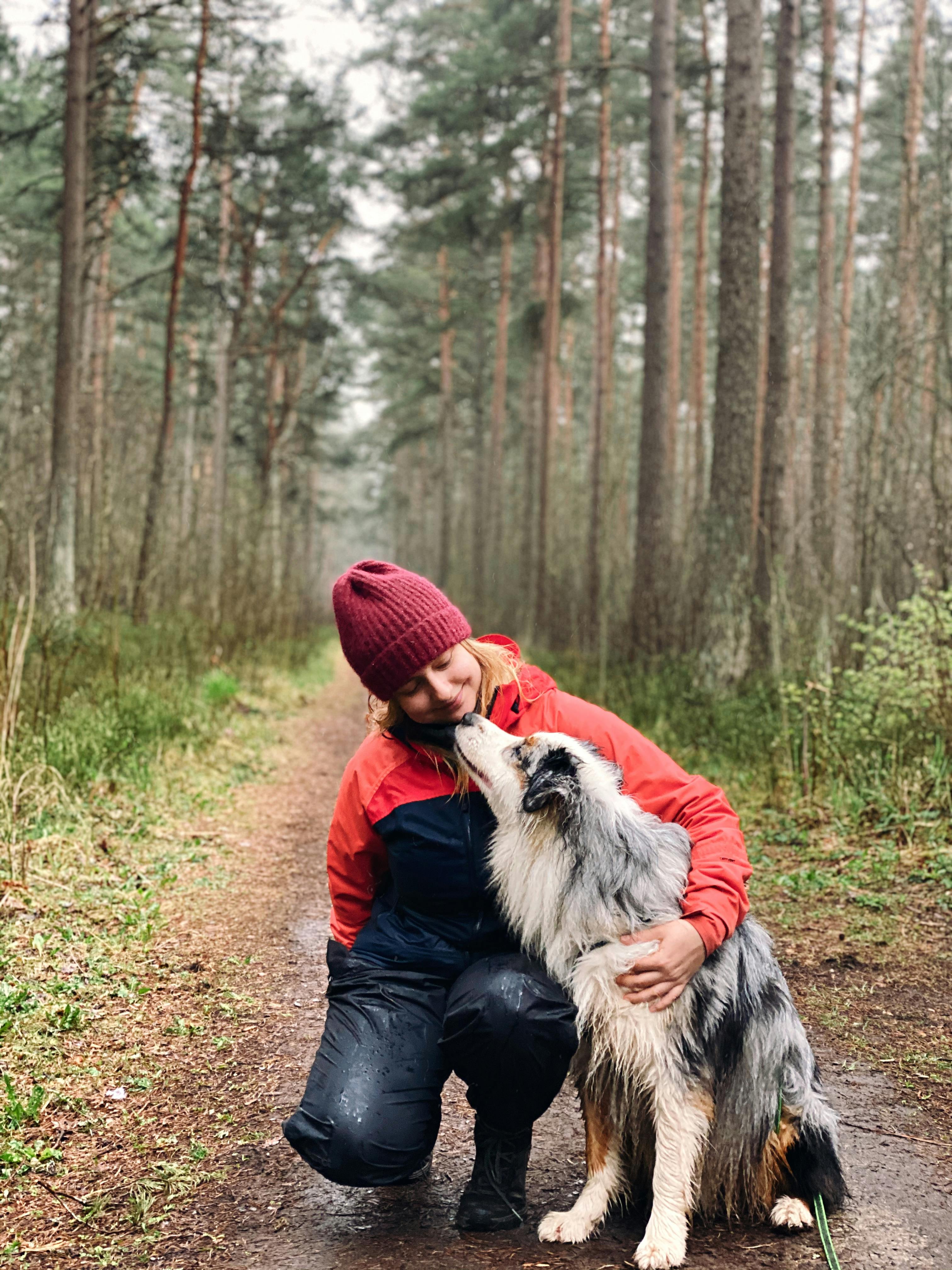 Kateryna with her dog Finnick.
Last up before the interview is finished – let's do some "quickfire" questions.
I'm ready
What book is a "must read" for you, and why?
If we're talking about tech, I would recommend Pragmatic Programmer, it's a really good book for people starting out. I remember it changed my perspective on things in the beginning of my tech career.
What podcast would you most recommend?
While I see podcasts as a good way to consume information, it's not really my thing.
Mac or PC?
Mac
If you weren't an engineer, what would you be?
I am a believer that you can become good in anything if you put enough effort in it. I think I might be a designer or even a cook – why not?
Best advice you've ever been given?
The one that pops in my head most often is that you can change the end result just by changing your outlook. Understanding that my perception of things defines how events turn out has made me more mindful of my feelings and actions.