To give the readers a bit of background on yourself, can you tell me about your professional history before joining Veriff? 
For that, I would have to go back to 1995, when I was still living in Finland. I was attending university at the time and came back to Estonia for vacation… and well, I never went back. At the time, Estonia was in a really sweet spot and full of opportunities. There were only a handful of people living in the country who had really seen much of the outside world. Having lived in Finland already put me in a more beneficial position than many. 
During summer break I started searching for a job and looked into something connected to banking. Even though I didn't know anything about banking at the time, I contacted Hansabank and offered my skills. Noticing they didn't have a web page, I mentioned I could create one for them. They politely declined, stating that banks are serious institutions and wouldn't be interested in a webpage (a couple years later they became fully involved in web banking). Instead of a webpage, I was offered a position working on ATMs. Then, 5 years later at the age of only 26 I was leading a team of 120 people.
Around this time, I met the people who started Skype and joined them in 2005 as Head of Quality Engineering and moved up to a Managing Director position before leaving in 2013. I then went on to a newer startup, Pipedrive, in 2015 as Head of Quality Engineering before finally joining Veriff in 2018 in the role of VP of Engineering.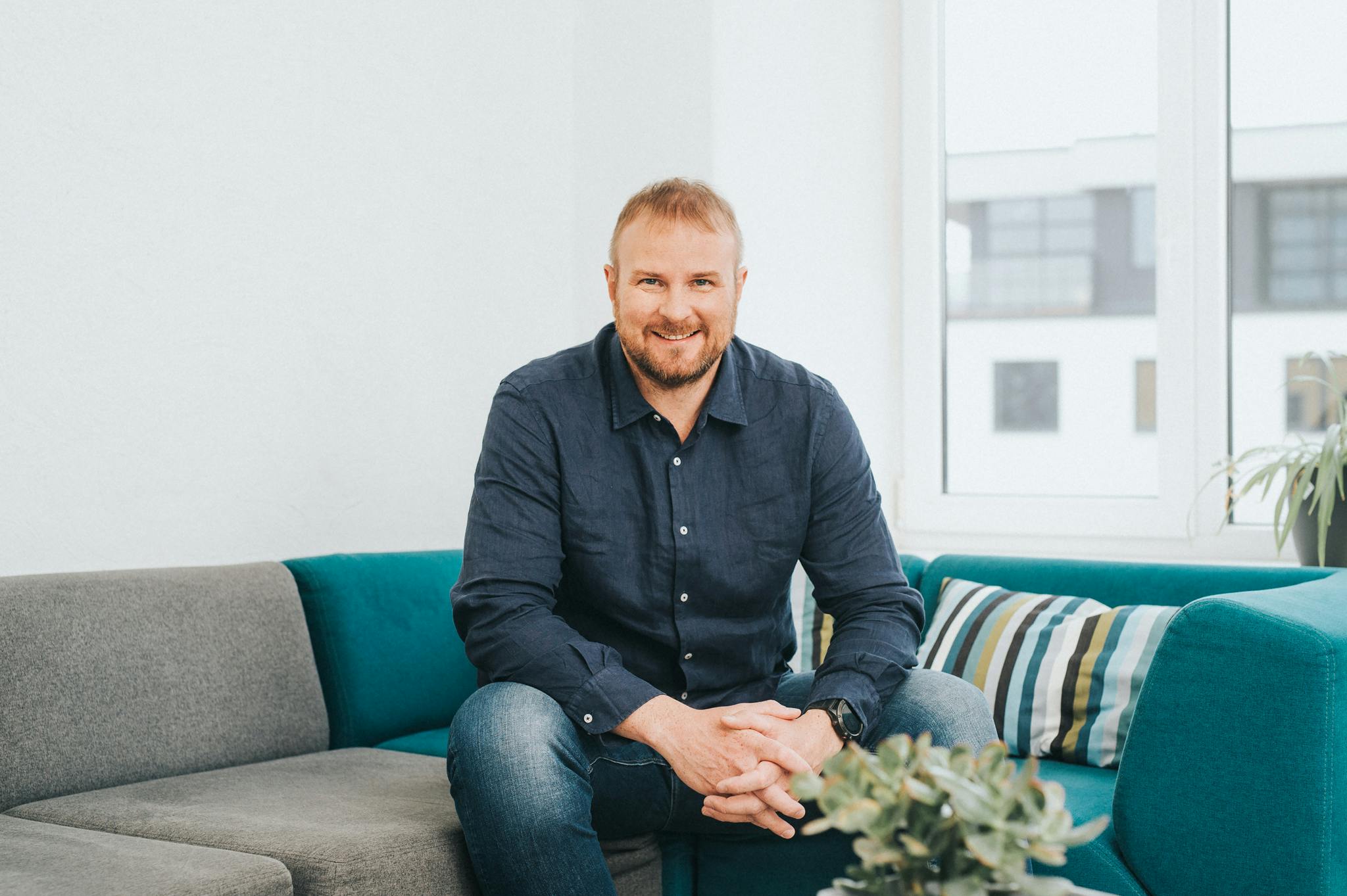 Photo by Jake Farra.
One thing of note, and something I recommend others do, is for all of these companies I became a shareholder to at least some degree. It's something that helps motivate me and gives me the extra push to ensure the company I work for excels. It helps make me feel less like just an employee and more like one of the team, pushing me to keep in mind "what is best for the company?" which is the most important question there is. 
What would you say attracted you to in Veriff in the first place?
I guess it goes back to my last days at Skype when I created a list of currently unsolved problems in the world which would determine my next adventure. Passwords and a low trust in internet security stood out as potential areas to work on.
When the founders of Veriff approached me with their plan to strengthen their engineering, I immediately knew this was something I wanted to be a part of as Veriff could solve the existing identity verification and trust issues on the internet. Having a digital identity maintained by an independent provider could give an assurance of trust to individuals that for many, governments could not. 
Although many websites offer types of identity verification, it's still too easy to create multiple fake accounts which makes fraud overwhelming difficult to manage. I've already seen that many companies, both big and small, are waking up to this need for more rigid verification. There's currently just a very clumsy, manual process that many sites use to verify individuals.
Veriff's more manageable solution to verify a person by using something as simple as a selfie accompanied by a document picture, which then goes through an automated verification process really streamlines the whole experience. This allows providers who use Veriff to not only simplify their verification process, but also helps them to fight fraud. That ability to prevent fraud can and usually does save companies a significantly large amount of money in the end.
How would you say your experience in Veriff has gone so far?
Well, they say a year in a startup is like 5 years in an established company, so it doesn't take long before you're already a veteran. 2019 was a really important year for the company and for me as well. At the beginning of the year, we had only 5 engineers and by the end we were up to 80 in cross functional teams. That level of growth, getting processes in place, organizational design, setting roles and responsibilities – this is something I truly enjoy, planning everything out.
Increasing the engineering team so quickly meant that a lot of focus needed was placed into the interview process. We had to hire fast while still being able to maintain a certain status quo. I like to call this "hiring fast, but slow", meaning you're not hiring people just because you need a body to fill the position, but because you really believe they're the best candidate while still keeping an efficient process in mind for rapid recruitment.
When hiring, it's important to make sure consensus is established within a group of interviewers to prevent the chances of creating an echo chamber for yourself. At Veriff, we've been lucky to have a tandem approach to hiring and many other topics between myself and our CTO Jaanus Kivistik that creates a system of checks and balances necessary for quick, quality decision making.
How do you see the future of trust and identity on the internet, and what do you think Veriff's role will be? 
I think worldwide, there is (or will be) a demand to have one's digital identity maintained. Letting people be the owner of their stored and protected identity within an infrastructure like Veriff's platform allows them to use it in a safe manner on the web when they need to. Veriff's ability to convert a person's physical identification document into an online identity that you can use anywhere is something that will happen one way or another.
The Assisted Image Capture feature that we introduced near the end of last year is one of the first steps towards making a higher quality identity online. 
At the end of the day, we try to make honest people's lives easier while capturing all the bad apples in the process.
In November last year you, together with two other engineers, launched a podcast called "Algorütm". What's the story behind it? 
I was actually approached with this idea, as a way to help engage with all of the developers in Estonia. Although I'm the least development minded of the hosts, the collection of us can help highlight the interest areas perhaps better than many developers can, especially with the inclusion of guests on each episode.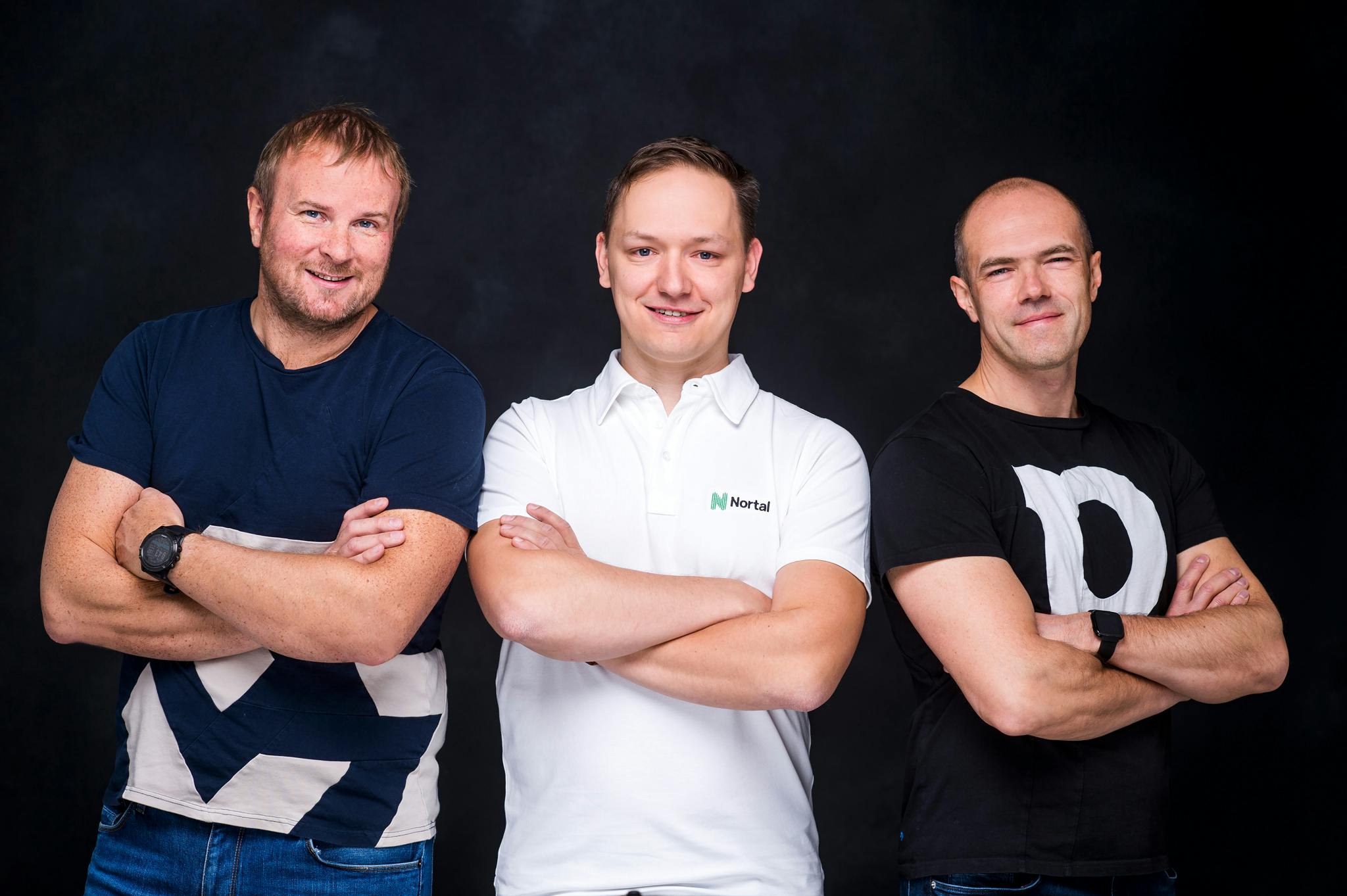 Hosts of Algorütm Tiit Paananen, Priit Liivak and Sergei Anikin. Photo by Jake Farra.
I think of it as a way to give something back, while also getting something in return. While a lot has changed over the last 25 years in IT, fundamentals are still the same. For me personally, it gives me a chance to really study and learn about each topic before we record. 
Overall, dealing with a developer audience, the feedback has been positive, but you also know that if there are any hiccups that occur on the show, we're sure to hear about it.
We've covered a lot of how your professional journey has gone, but can you tell me about your hobbies? You're known to be somewhat of a legend in the startup community in Estonia with all the different activities you partake in.
I think my interest in other areas started in Moscow in '92 with my first skydiving jump. I was working at a bar and went to the airfield, paid $2 and jumped out of an aircraft, simple as that. From that point, skydiving really dominated my life for quite a while until I got my pilot's license in 2005. My carbon footprint is huge, but at least I was the one holding the steering stick.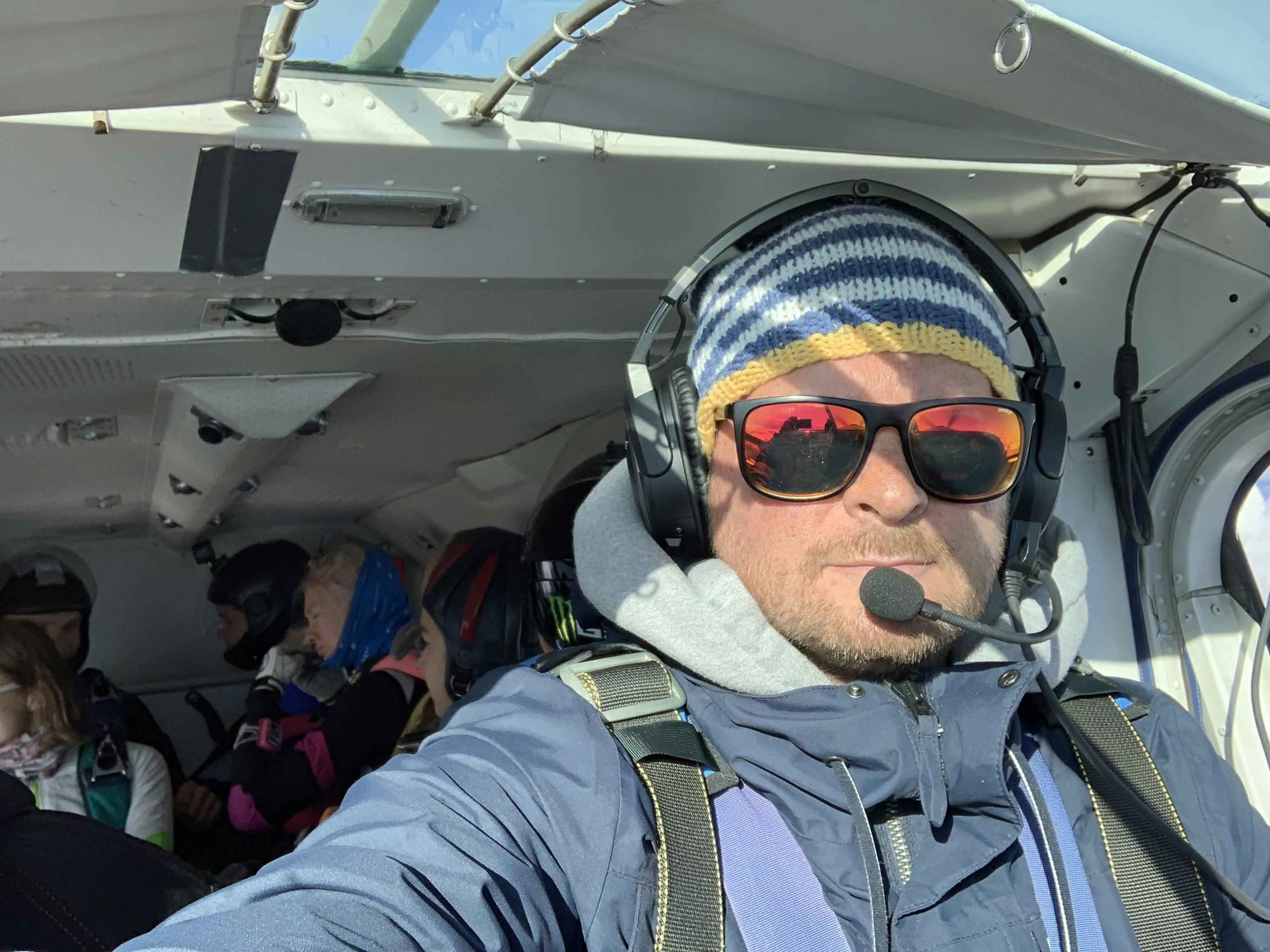 Photo by Tiit Paananen.
Becoming a pilot ended up being really beneficial in my day to day work as well. All the preparations, flight plans, checklists, alternative scenarios made me appreciate planning ahead and helped to apply the same sensibilities in software testing for example. 
Some people here also know me from my connections with the local Põhjala Brewery which I helped found near the end of my career with Skype. The craft beer industry was just starting in Estonia around 2012 so the timing was perfect. We're now the 4th largest brewery in Estonia and ship to 30-40 countries, meaning most of our production goes to export. In 2018 and 2019, Põhjala was even able to make it into Ratebeer's top 100 list, the only Estonian brewery to do so.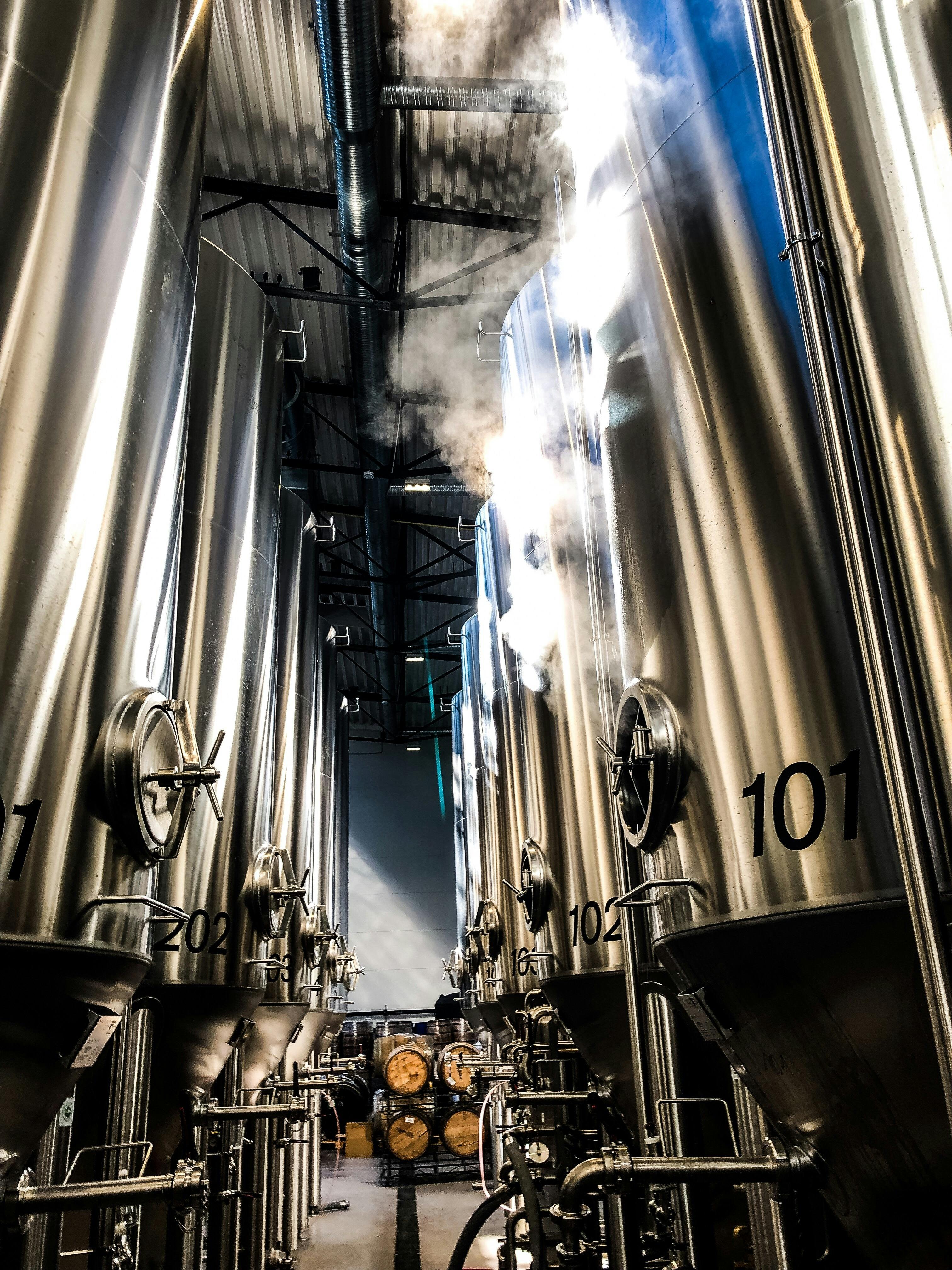 Põhjala Brewery. Photo by Samu Heino.
Lastly, let's do some "quickfire" questions to wrap up this interview.
Sounds good, let's go!
What book is a "must read" for you?
That's a tough question. In general I've been particularly interested in Estonia's history before becoming independent, but on the business side… The Dichotomy of Leadership by Jocko Willink and Leif Babin. 
The book is written by two previous Navy Seals and it describes how you can apply platoon leadership into business ownership and management. I enjoyed it so much, I ended up doing a presentation about it for the office.
What podcast would you most recommend?
Well, I don't usually have time to read the news, so I instead try to get digested and distilled information from some of the local political podcasts. I would recommend those.
Mac or PC?
Mac.
If you weren't an engineer, what would you be?
I had a different answer to this before (pilot), but during the current isolation I've got myself really into baking, particularly sourdough. So, who knows, maybe I would become a baker?
Best advice you've ever been given?
The most impactful advice I've been given, is that with everything happening inside of your head, you can actually be in control, be the driver of your actions and decisions. You don't need to follow along a certain path just because it seems like that is the "correct" direction.
Interested in working for Veriff? Click here to find out more.