Amish was shortlisted for Estonia's CFO of the Year Award for his work during the past year with us, and was recognized with an Impactful CFO Award due to widespread acclaim from both Veriff's team and the public.
We had a chat with Amish to learn more about his time at Veriff so far, what have been his highlights during the first 12 months, and plans for the time ahead.
How has the first year at Veriff been for you and for your team?
It's been an exciting and extremely interesting year. We have managed to grow our team and win the trust of clients and investors thanks to all team members' hard work and dedication. Tripling revenue in a year is difficult but a lot of fun at the same time if you have a great team like ours. 
We are expanding our business in the U.S., U.K., Estonia and beyond. Last October we launched our new Tech Hub in Barcelona, which has since grown to over 30 team members and an office our global team visits often. It has definitely been an interesting year and there is also a lot that we are still working on.
Did you manage to achieve the goals you and your team set?
When I joined Veriff a year ago, we had a very clear plan. Veriff had reached an interesting phase where the technology had proven itself for businesses and as a company,  we had a demand for the product with new high profile clients joining. To continue supporting the growth, we needed to focus on strengthening our business operations, which hadn't been a priority in earlier stages. 
My personal focus was to raise capital for Veriff to fuel further growth and build the international financial planning and analysis and accounting teams to support the hyper growth that we are experiencing at the moment. With successful Series B and Series C behind us and a fantastic finance team I am very happy with the results.
Soon after you joined the team, Veriff raised its Series B which was the largest the IDV industry had seen. Just 9 months later the company crossed the magical $1 billion dollar evaluation line after the Series C. How did you do it? 
We raised additional funds to support our growth - and we are looking to grow more and do it well. Veriff's results spoke for itself and I'm glad to say that both of our funding rounds have been rather quick and smooth processes, and I am very glad the world's best investors have chosen to support us on our goals. 
Raising additional funding has accelerated our growth and it gives our clients a certain assurance and a clear signal to the market that we are a partner who can be trusted. Reaching unicorn status shouldn't be and never was a goal on its own for us at Veriff. But achieving this milestone does create a reputation and reassurance to clients that you are of a certain size.
Additionally, as all Veriffians are owners of the company through our stock options program, funding rounds have been a testament to their dedication and help to build ownership within the company.
You've been awarded for your work at Veriff in recognition of the impact you've made. In your opinion, what makes a good CFO?
As always there is no one thing that makes you excellent - being a good CFO involves a variety of things. Great CFO has a broad vision of what a company needs. They know the basics of accounting but more importantly the business logic and the business model, the risks. Good CFO loves to deep dive into unit economics, segment and cohort based analysis. Having a good understanding of how the product works is also crucial. However, above all, they care a lot about people - their team, people and clients, and understands that you can sprint alone but run a marathon together.I am also still learning my way in all of this.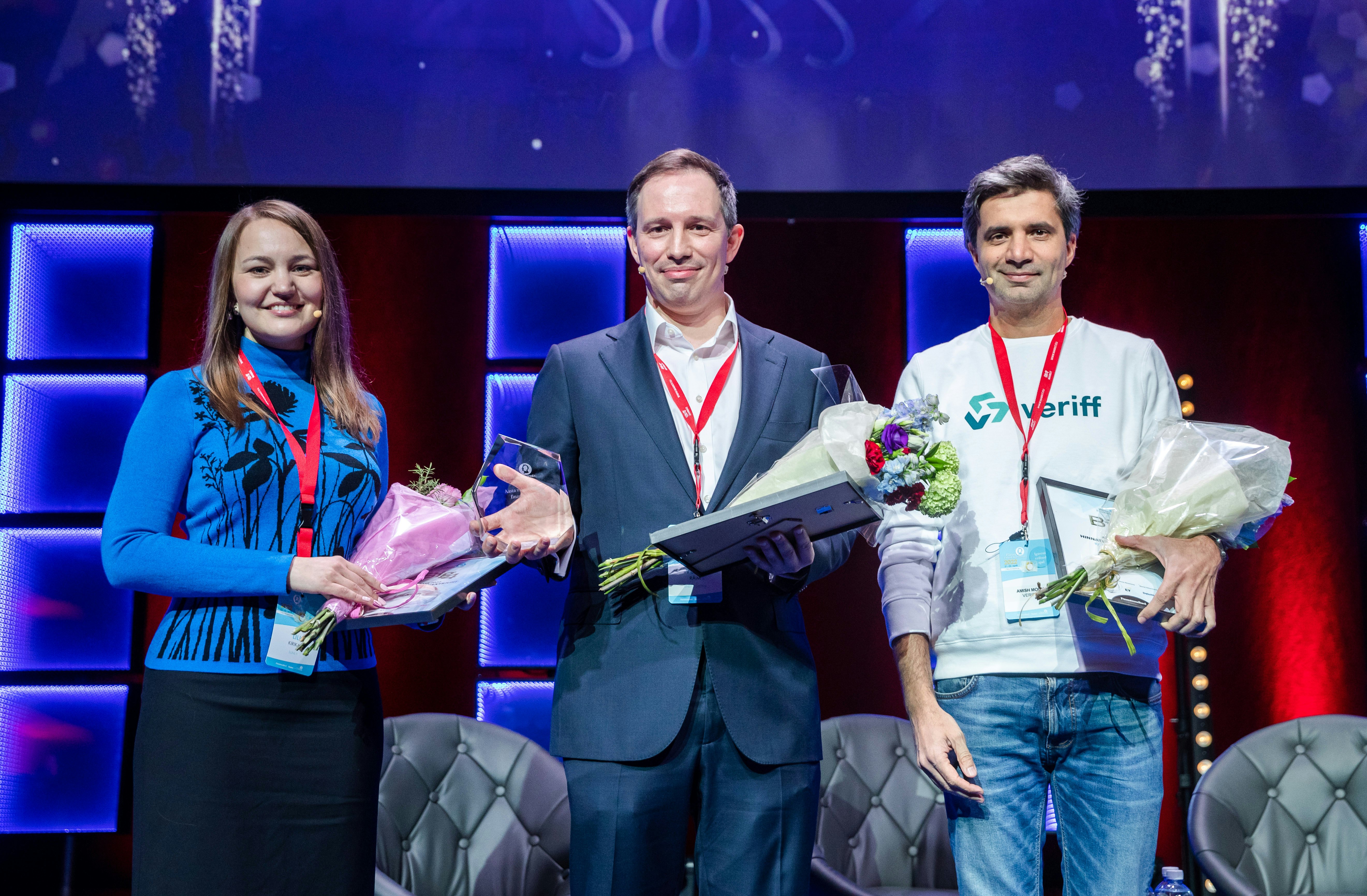 Photo by Raul Mee
What is your focus on the next 12 months?
Our focus for the next 12 months is growth. The company is currently expanding to Spain and the U.K., as well as expanding our operations in Estonia and the U.S. Expanding the client base and operations is our main focus. The biggest challenge is finding people and maintaining our incredible company culture. It should be just as enjoyable for everyone to work in a company when there are 100 people as well as when there are 500 people.
Before joining Veriff, Amish spent over 5 years in a U.K. based fintech, Monese, as VP of Finance, responsible for the accounting, financial planning and analysis, business intelligence and treasury functions. 
He oversaw the company's rapid development from pre-launch to a headcount of several hundred, with operations in 4 countries. Prior to Monese, Amish had 10 years experience as an investment banker, working on mergers and acquisitions, capital raising and strategic advisory projects in Central and Eastern Europe.
Carl-Ruuben Soolep
Communications Manager