To start things off, could you first tell me a little about what you do in Veriff and how you came across the company?
 Well, first of all, in Veriff what I do is manage the automation of Veriff's verification process. This means making our verification process automatable and workable both for humans and machines. In the past we have used a lot of manpower to do verifications and now we are working towards making automatic decisions.  It is a really interesting area, and I like to think about how to make two different kinds of logics - the human side and the machine side, working together. Before I came to Veriff, I was working at Starship, but seeking new challenges. I had heard from a couple friends how much they had grown at Veriff so when they invited me to join, it just made sense.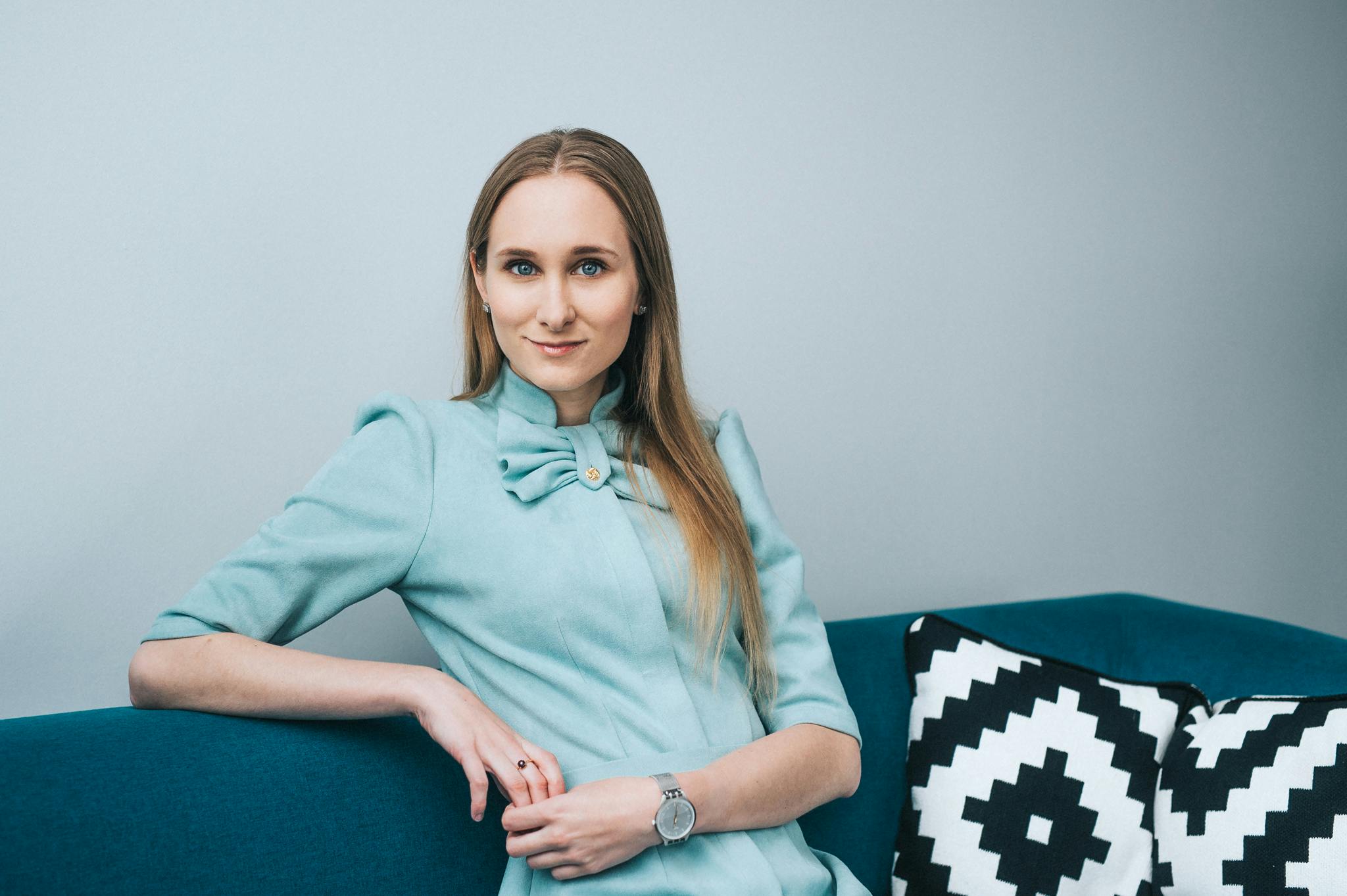 Liisi likes to think of the logic of humans and machines working together. Photo by Jake Farra. 
Was there any particular challenge that really drew you to Veriff?
Noting that I could specifically say, just that the biggest thing I wanted to achieve when joining Veriff, was to challenge and grow myself. I wasn't getting this so much in my previous job, but now that I've switched, I can tell that the decision really paid off. I credit part of this to having a lot of younger leaders in the company, including the founders, so you see opportunities at a younger age than you would in, I think, in most other companies.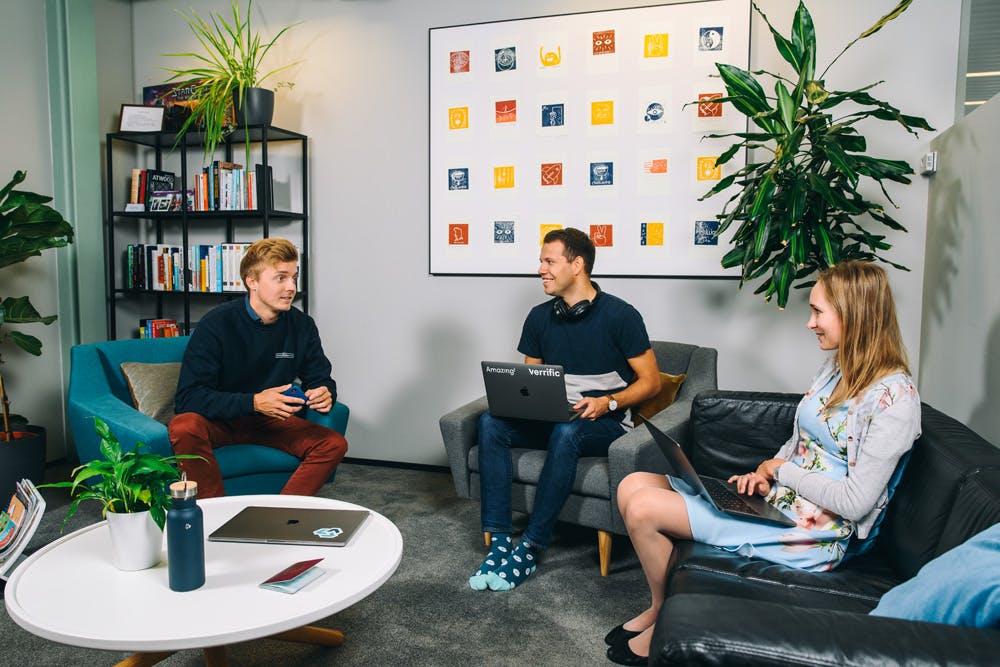 With young founders you see opportunities at a younger age. Photo by Jake Farra.
Any specific area that you've noticed that you have grown in?
I think mostly in understanding how to build something and to grasp what clients want and know that sometimes you just need to be confident in taking chances.
Can you go into more details regarding the automations you're building?
 We have different kinds of things that we need to automate, like verifying that the document portrait image matches with the person. Manually, humans can do this fairly easily, as you gain this understanding while growing up of how to differentiate between people. For machines, it isn't as easy of a task. Humans naturally understand some identification more broadly than machines, so it's a matter of continuous testing and analysis where humans perform differently than our algorithms. We are in the continuous loop of collecting data and analyzing it to make our machines smarter.
Now that you've been with Veriff for a little over a year, how has this experience been so far?
 It has been an incredibly growing experience… and also a very stressful one. Since growing as a person includes learning, it requires a lot out of a person. This year has been both the most interesting and most stressful one I've had so far, but I wouldn't trade it up.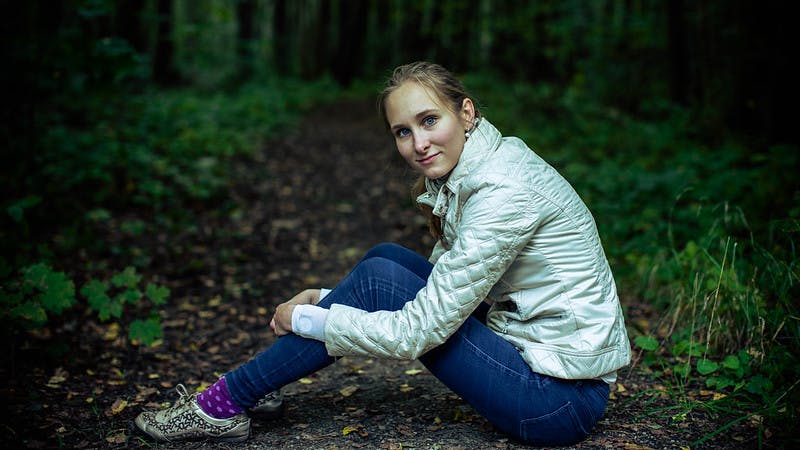 Being in nature helps to relax. Phtoto by Liisi Soots.
For your age, you've already accomplished quite a bit, working or interning at several tech companies such as Starship, TransferWise, Skype, and Microsoft. Is there anything you feel you've learned from these companies that you have brought to Veriff?
I think a lot of what I brought was the experience of understanding different systems that ensure quality. I could use similar concepts to also develop and make our processes run. Interestingly, even in these other companies, I've still been connected to automation in some way, like in TransferWise I analyzed how to automate money transfer.
During this time I also learned that you first need to start testing with smaller pieces, and that you don't always need to focus on more complicated things like ML, but just a simple database query can be enough to automate huge pieces. Working with all of these different people and experiences before coming to Veriff,  made me more ready to start contributing immediately.
I've heard a rumor that you're quite a big fan of dresses, or at least that's something you're known for in Veriff. Is there any story behind that?
Yes, when I joined Veriff it was asked to tell one interesting fact about yourself. I decided to say that I like to wear dresses every day, which I do. Seems like it was very memorable, and now people ask me if something is wrong if I'm not wearing a dress. I guess it's just something about me, that I like to be very "ladylike" and as I work mostly with guys, it's nice to stand out some.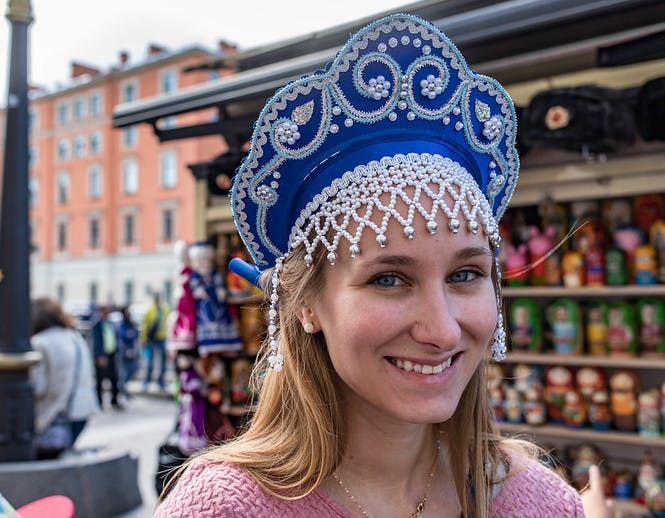 It's nice to stand out some. Photo by Liisi Soots.
I've heard that you use cats a lot to explain automation and machine learning (ironically Liisi used cats earlier in our interview to also explain some automation to me). Where would you say this love for cats began?
I don't know, I just think that since pretty much everyone knows what a cat looks like, they work as a really good example to explain things. I have used cats so many times in my presentations that it has prompted others to ask me to maybe try another animal [Liisi smiles]. I'm okay being known in Veriff as the dress-wearing, cat girl.
You've been actively contributing to NGOs, such as Geek on Wheels, as well as a mentor in several hackathons. Could you tell me more about it and what drives you?
It all started when I was attending university and I was interning as a Microsoft partner student. There was also a Microsoft User Group for students which I joined and became the Chief of Finance for - which was mostly handling how much the group could spend on things like pizza and lemonade. This gave me a really good, early chance to work together on a NGO management and get my first lessons on real teamwork. 
After this, we formed Geeks on Wheels, which is a project where university students go around to different schools throughout Estonia and teach a couple classes/webinars. This is a project I really love, because there were so many different things that had to be managed and thought out, and it has turned out successful with up-and-coming students.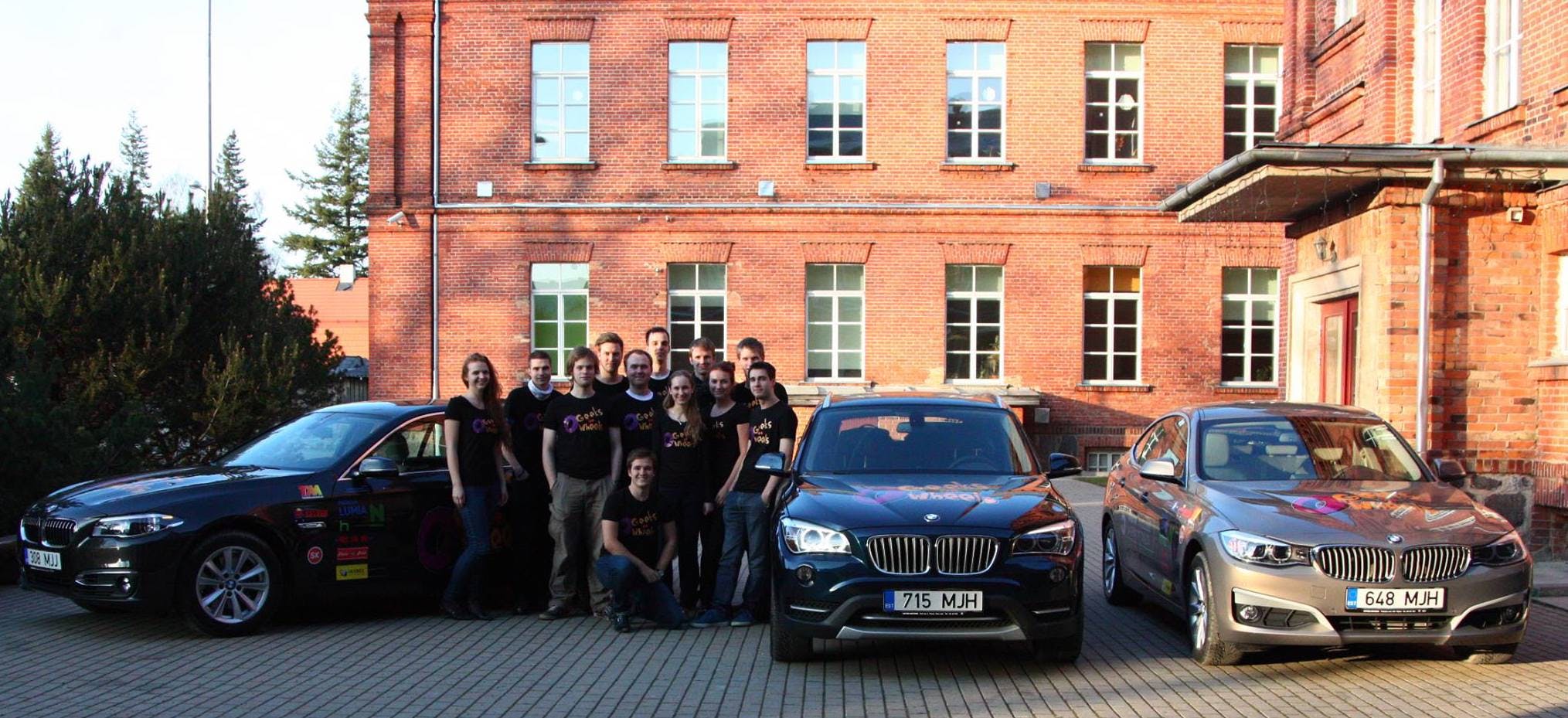 Geeks on wheels. Photo by Liisi Soots.
With everything you're doing, do you have any free time for hobbies?
Currently my biggest hobby is looking at real estate websites and finding different homes for sale. Right now, I have 2 rental apartments, but I'm always looking for more to invest in to try and receive additional passive income.
Since the pandemic started, I've also picked up disc golf as it's something that's easy to do while still social distancing, plus it's quite fun.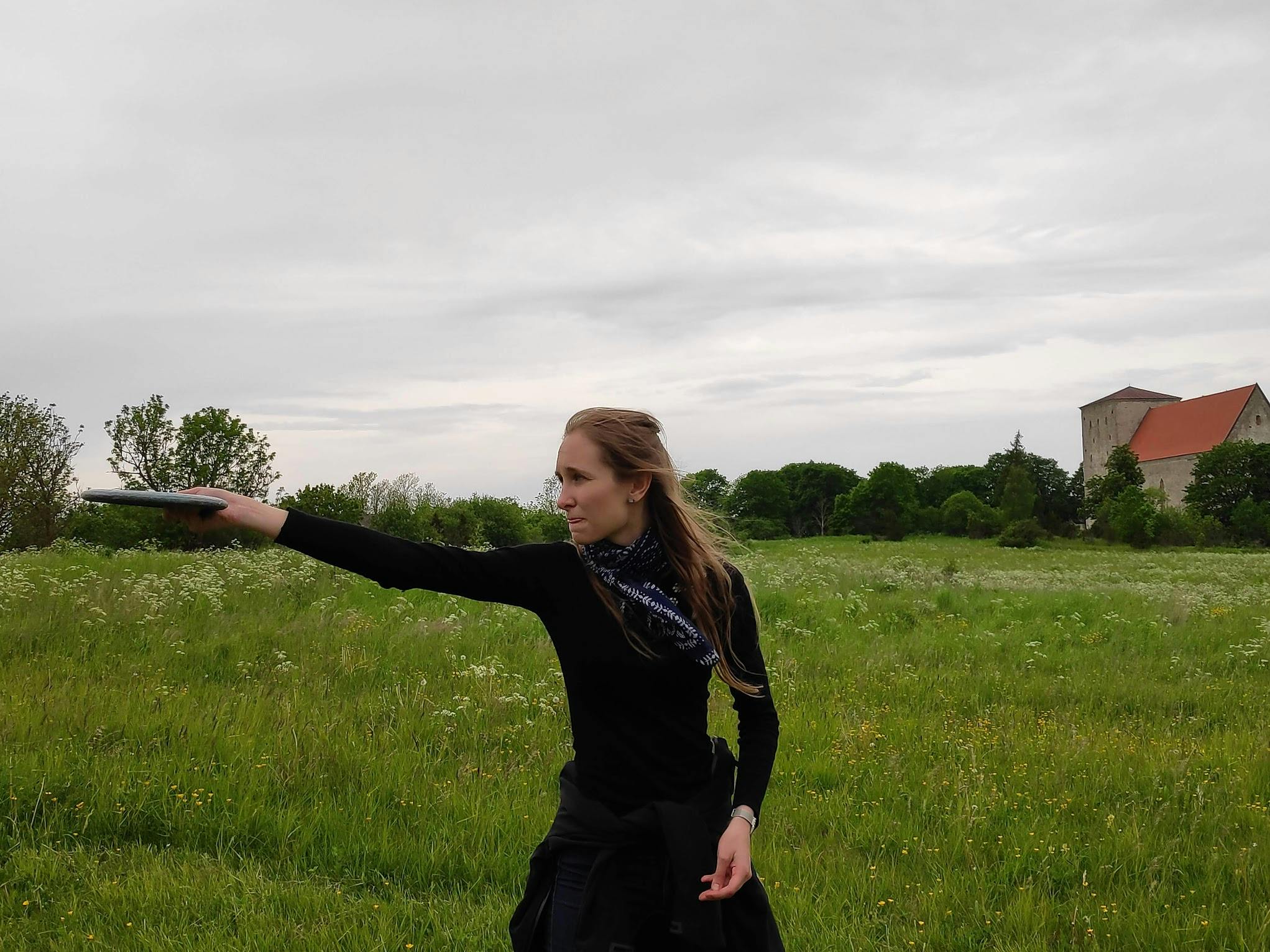 Liisi took up disc golf during the pandemic. Photo by Liisi Soots.
And now, let's finish up with a couple quickfire questions. For these, you can just offer short answers that first come to mind. The first question, what book is a must read for you and why?
I really liked How to Make Friends and Influence People. It's the first self-help book I've read and I've read it several times. It really helped me understand how to work on myself… and influence people so they will do stuff for me [Liisi laughs jokingly].
What podcast would you recommend?
I listen to several different podcasts, but one I would recommend is 'Bigger Pockets' which is about investing, particularly real estate investing.
Mac of PC?
I will actually answer differently from what I'm guessing others have said, and not pick either one. I'm used to using both as well as Linux, and I don't really prefer one over the other.
If you weren't a Product Owner in Veriff, what do you think you would be?
I think maybe I'd do something more towards engineering, but something still related to data or automation.
And lastly, what is the best advice you've ever been given?
Hmm, probably "if the problem you're facing won't cause the end of the world and nobody will die, then it isn't really that big of a problem". This is something my father told me, and something I still follow to this day.
To learn more about Veriff careers and our people click here.