Sacha has been with Veriff for nearly three years and she has worked with a range of internal departments during this time. After a year of being a team lead, she became a Solutions Engineer in our Commercial Team, and then a FinTech-focused Product Manager. 
We had a very interesting chat about her career path, starting her job at Veriff, changing positions within the company, and working in her current role. Enjoy!
To get readers up to speed, tell us about your professional life. How did you kickstart your career?
At the beginning of my career, I would have never imagined being where I am now. I studied finance and economics at the University of Amsterdam and planned for a corporate career, but it all came very organically. 
Amsterdam is a fantastic place to live and study. This is the only city where it can rain and I still enjoy being here; the university was very big and diverse. I had the chance to meet a lot of international people and understand more about different cultures. After graduation, I started working in a consulting company, which is largely expected for someone with a finance degree. 
As a management consultant, I was constantly working with very interesting and accomplished people in various big companies. It was a great experience for me to work with them and help them advance their business. This job helped me understand how to lead projects and work in big teams. 
How did you find your way to Veriff?
Even though working in a consulting company was an interesting experience, it was still a very corporate industry. I actually found myself enjoying the startup environment more than a corporate one. In the startup world, you generally have more flexibility to improve your skills and knowledge in a certain area. 
That's when I realized that I wanted to explore a new professional environment where I could pick new challenges and learn from them daily. 
A friend of mine sent me a link to Veriff job openings at that time. I had a look at the company pages, and it seemed like a perfect environment for me to grow professionally. So, I decided to apply as a Verification Team Lead, and, finally, I got a job. 
And after that, you have been growing professionally in the company. What were the main challenges for you when changing positions within the Veriff team?
When applying to new positions within the company, there are always some details about that position that you don't really expect before you start working on it. I would say that one of the biggest challenges in this process is to explore details about new job positions. 
First, I went from the Verification Team Lead role to the Solutions Engineer. The transition, in this case, was a lot more expected because I was taking over some solution engineering tasks before, and I knew what I was going for. 
However, when I moved from Solutions Engineering to Product Management, I had to take over lots of new tasks, and the overall process was more challenging. It was very interesting for me to face those challenges and learn all about new techniques. 
What does your everyday life look like as a FinTech Product Manager at Veriff? 
My daily life at Veriff is very diverse. I'm dealing with new, interesting tasks every day, making my work-life more enjoyable. 
As a FinTech Product Manager, I have many different stakeholders. So my typical day can be described as managing all of their expectations, working with development teams that are designing and building solutions based on my inputs, and making sure we deliver a product that fits the fintech market needs.
I usually start my day by checking in with an Engineering team, just to make sure that everything is going as planned. Then the rest of my day gets divided into meetings with different teams, dealing with stakeholders, and managing projects. 
Which of Veriff's values resonate with you the most?
I would like to mention two of them - "We have each other's backs" and "Trust, meet accountability". For me, both of these values are connected to each other.
Anyone at Veriff can have an idea and take ownership of a certain project or a solution. We, as a team, trust our people that they will deliver what they take responsibility for. At the same time, this means that we rely on each other and have each other's backs in case something goes as it was not planned. 
Veriff's Solutions Engineering Team
Thanks for all these answers! Let's move on to the quickfire questions now. 
What are your hobbies?
I like doing active sports activities during my free time. For example, I started playing tennis recently. I'm also practicing Brazilian Jiu-Jitsu, and I enjoy doing wakeboarding during the summertime.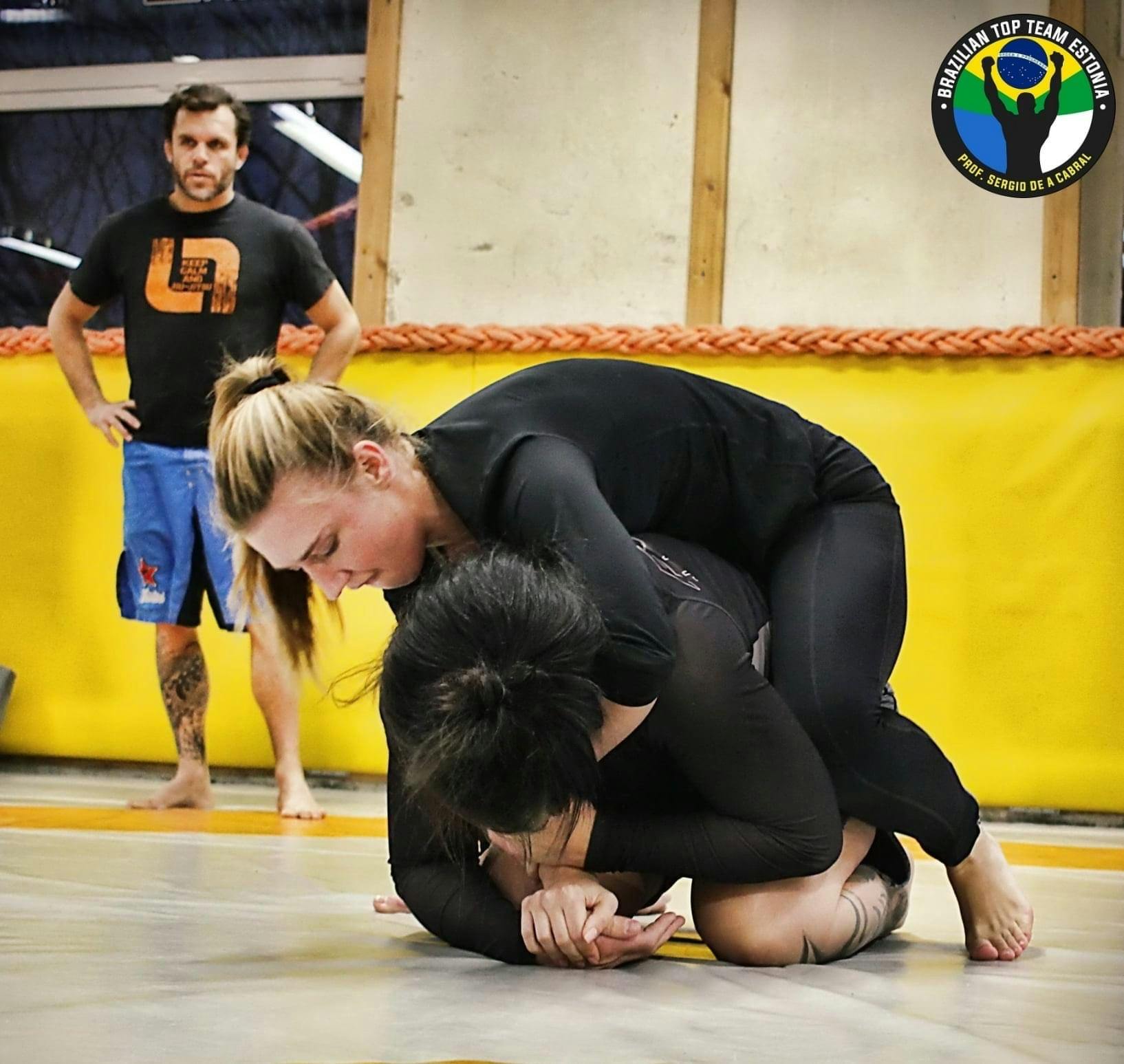 What are your favorite books?
Recently, I've been reading a lot of product management-related books. But one non-product book that I would like to point out is "Creativity Inc." by Ed Catmull, who is a founder of Pixar Animation Studios. 
This book talks about creativity in business, and it is for managers who want to lead their employees to success. Creating a company like Pixar was revolutionary at that time, and it is interesting to see how the founders did it. 
Mac or PC?
Mac. It has the ease of usability and aesthetics over any other computer. It is very convenient to be an Apple user because of the great ecosystem they have built around their products. 
Finally, what would be your advice to anyone who wants to kick start their career in the Engineering field?
You should just start. I think there is no other way around it. You have to go for what's really interesting for you and take baby steps before you run. 
One thing that stops people from making decisions is the fear of failure. There is no such thing as having only one chance. You start doing something, and if it doesn't work, you learn from it and move on. This gives you more experience and helps you take the next opportunity that comes along the way.