Behind every small feature in Veriff are hundreds of hours and thousands of snack calories. Here are the fruits of our product teams' labor in August 2019.
Veriff is now available in 21 languages
Our back office, website, and end-user flows are now available in Turkish, making Veriff's software and website available in 21 languages. Soon we'll be releasing language number 22, but we'll save that for next month's product update.
In case you can't remember all 21 off the top of your head, here's the full list of Veriff languages: 
English, Estonian, Russian, Arabic, Chinese (Simplified), Czech, Dutch, French, Georgian, German, Hindi, Italian, Latvian, Lithuanian, Malay, Polish, Portuguese (Brazilian), Spanish, Turkish, Ukrainian, and Vietnamese.
New handover screens make flows easier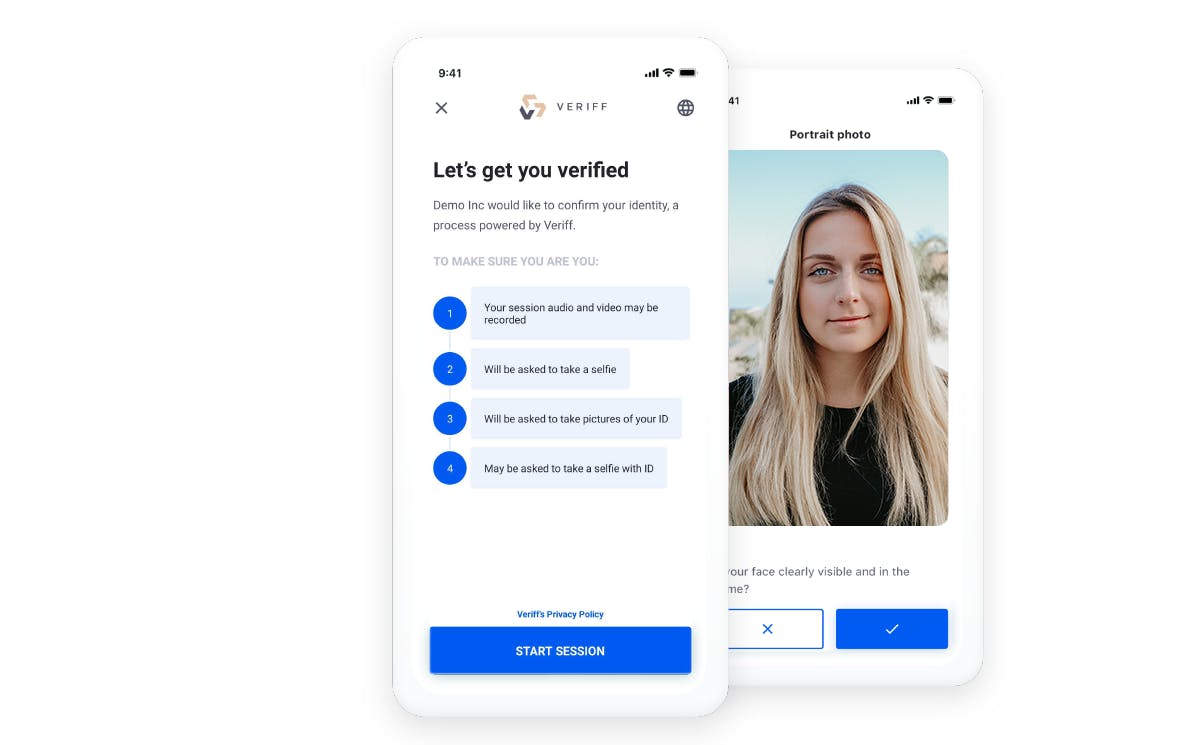 Your customers will be greeted with an introduction to their session. This makes it easier for users to prepare for verification, giving the knowledge they need to get themselves ready before the process begins. 
Improvements made to our SDKs
In addition to making our flows easier and more accessible, our team made quite a few tweaks to our software development kits (SDKs). 
Added GeoIP-based default country selection
When it comes to conversions, every second counts. GeoIP allows us to set the default country based on where your users are, helping them breeze through verification sessions.

Photos encryption during the upload process
Safety is our top priority. Android user photos are now encrypted in the phone memory during uploads to Veriff.

Improved SDK video support significantly
Another boost for Android users is faster video, which we expect to reduce overall session time.

Increased stability and reliability
While bug fixes are routine and expected, these improvements still have a huge positive impact on overall product performance.
We look forward to sharing more updates next month, along with some big product news that's been cooking for a while. Until then, happy Veriffing! View all product updates here.