We're thrilled to share a little more about a brand new product, improvements across the board, and a new addition to our SDKs.
Assisted Image Capture
In March we announced the launch of our latest product - Assisted Image Capture. We have a full explanation of what it is and what it does in an earlier blog, but in short:
Users get feedback on their selfies and document photos in real time
This means they take perfect photos on the first try and get verified - we've even seen 20% more customers completing verification first-time, it's that good!
Love for the US & Canada
For anyone getting verified in North America, life is a little easier, as we've improved our barcode extraction for documents from both countries. This means we can more easily scan the barcode on a US driver's licence and grab all the information, confirming the information shown on the photo side.
Improved conversions
Our awesome development team has been tinkering with our overall verification process and managed to improve conversions across the board. So what did they do:
Moved the selfie step to the end, meaning users immediately have to grab their ID document and don't get halfway through a verification before realizing they need it
We now give feedback if you're photographing the wrong document, so you can go back and change your selection, or grab the right one if it's close by
Finally, we ask permission to access your camera as soon as you start the verification process, so you know it's needed straight away
Dashboard updates
Your Veriff dashboard now makes it easy to start a verification session instantly, using an onscreen QR code. You can scan it with any QR scanner or with our Veriff demo app which can be downloaded in Google Play or Apple's App Store.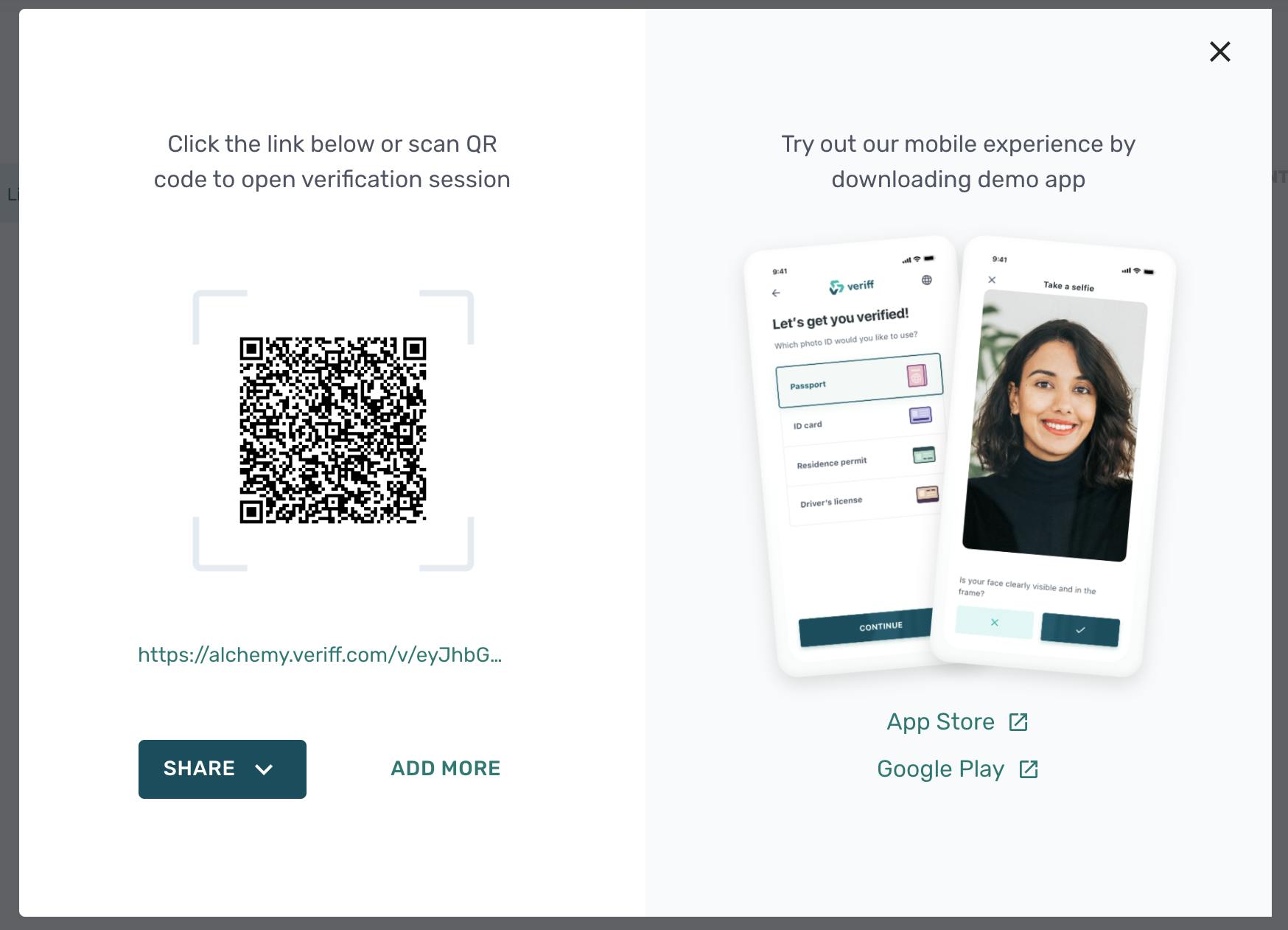 We've also added a 'Developer' role to the Veriff dashboard, allowing members of your team to manage integrations within your dashboard. 
Finally, unique identifiers (the information you use to identify your customers in your Veriff dashboard) can now be 400 characters long, and you can see them in session view. So it's easier to see who's been verified and who's been declined.
An API improvement
Our API has had a single, and noteworthy, update as the /decision endpoint has been revamped, and offers you more information than previously. This lets you check on the decision for any verification session at any time. Useful for checking on what webhooks you're receiving, if you're into that.
A brand new SDK
There's a new software development kit in town, as we've added a ReactNative option for companies using that framework. 
Last but not least, we've added our 'waiting' screen to our Android SDK, so users being verified on an Android device will see it when they're between verification and a final decision. This adds a level of clarity and helps give fast feedback to people who need to retake any photos (e.g. due to poor lighting or missing details) - resulting in a higher success rate.
View all product updates here.
As always, we welcome any feedback via email or our social media channels - Facebook, LinkedIn, Instagram or Twitter - and we're sending everyone kind wishes and good vibes as we all get through this together. Happy Veriffing!