December is a month for looking back over the past year and taking a bit of a break, to be well rested and ready for the new year.
In terms of the development of our verification flow we put a considerable amount of time in December into items which enable us to improve the overall quality and to learn more quickly if something goes wrong.
Nevertheless, we have still made a set of visible improvements to the verification flow.
Leave user waiting feature on iOS SDK
'Leave user waiting' is a neat feature which allows users to wait in our verification flow until we make a final verification decision. This enables us to immediately ask the user to take new pictures in cases where we're unable to approve them using their first set of images. Veriff typically makes decisions in a matter of seconds (or certainly the majority of them), meaning the waiting times for users are short, and unlikely to make users anxious.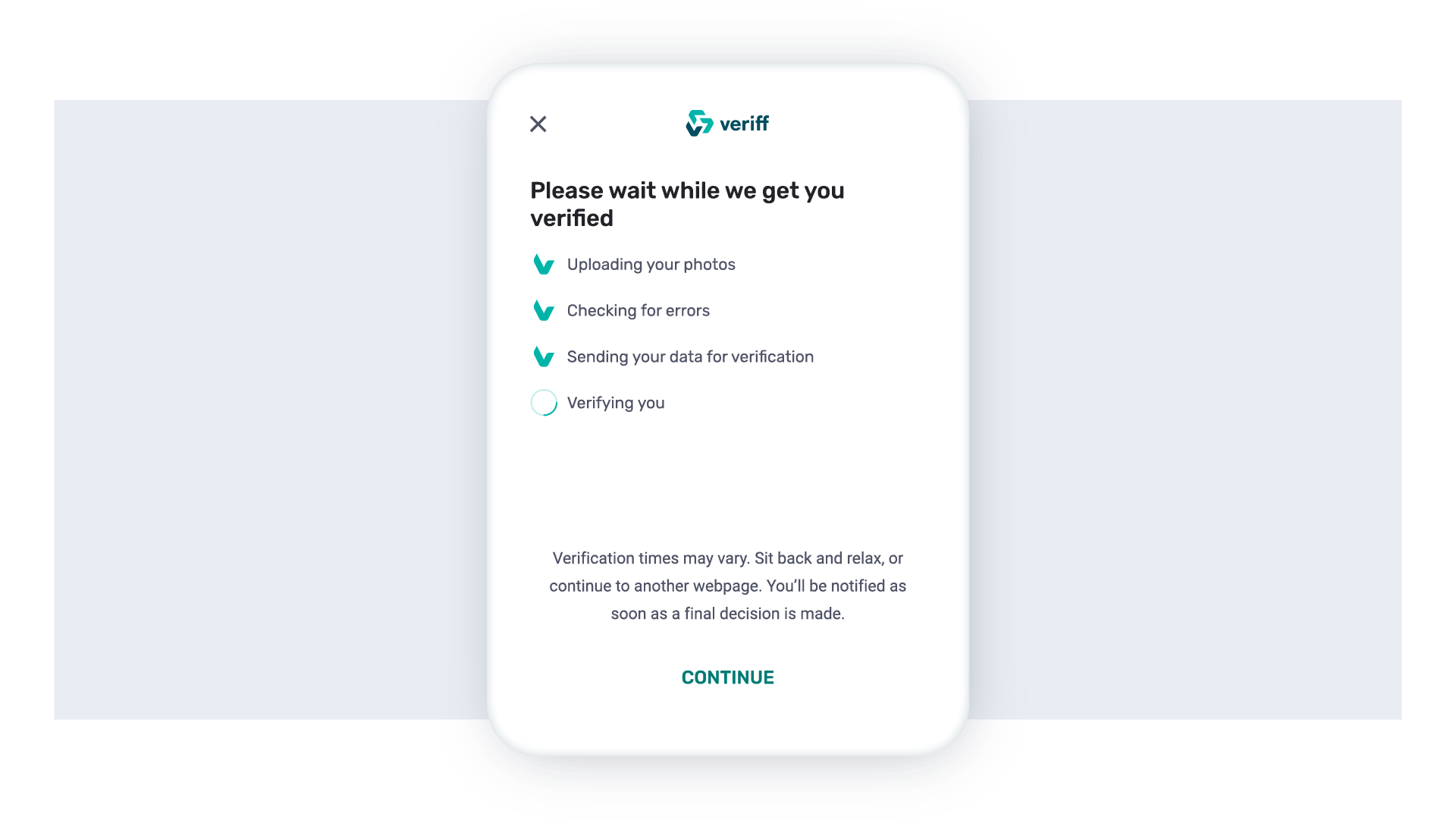 The 'Leave user waiting' feature is also available on our Web and Android SDK. When we AB tested this feature it improved conversion rate by approximately 3.5%.
Barcode scanning in Android SDK
We added a barcode scanning feature to our Android SDK for US drivers licenses. Scanning the barcode on the document automatically extracts all the document's data with 100% accuracy. We can then cross reference this data with what's written on the front of the document increasing both our service quality and security.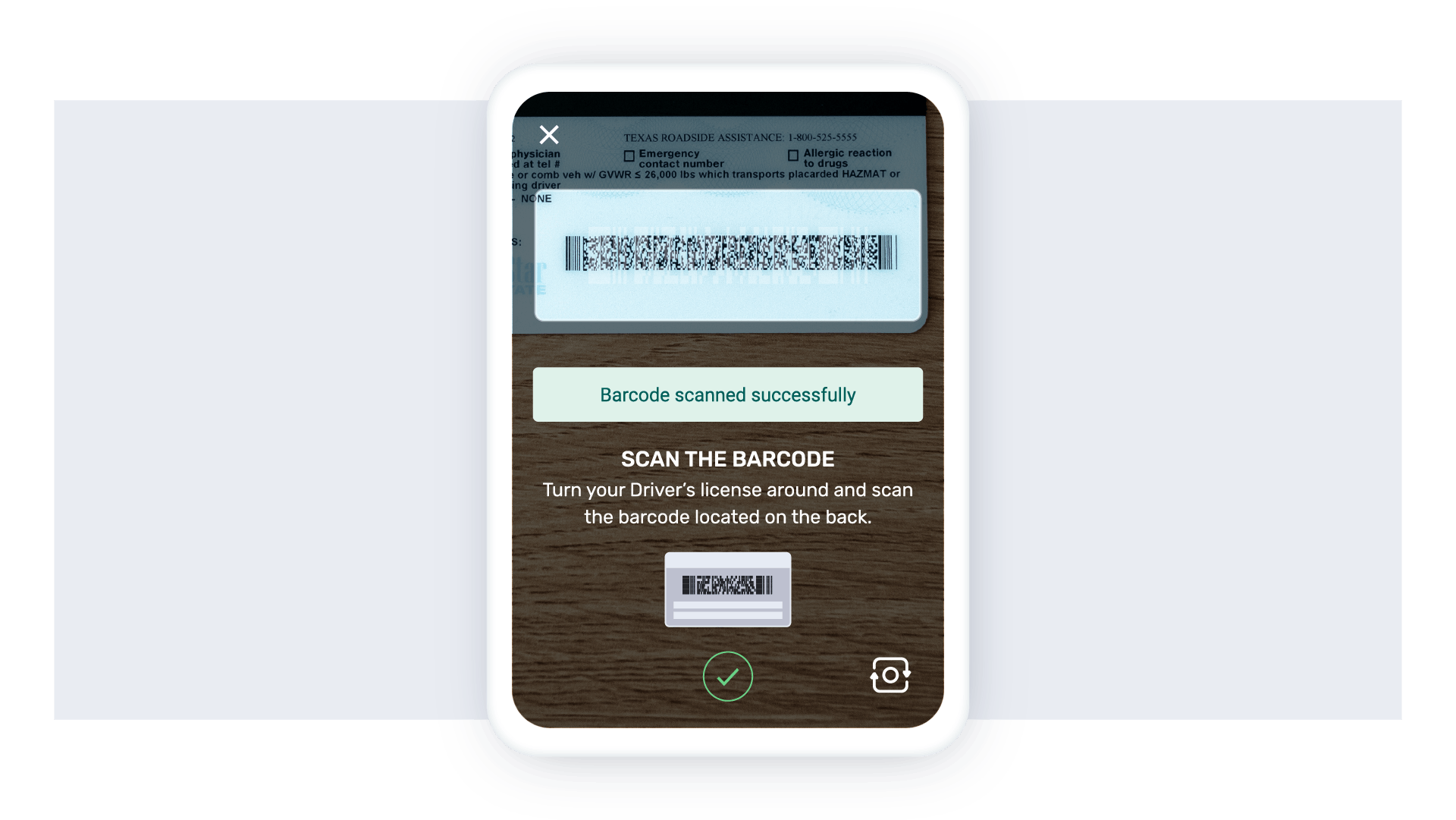 In addition to 'leave user waiting' and barcode scanning, we also:
Added new UI customization options into our iOS SDK
Disabled language changing option in Android SDK
It was a short December update this time around, but that covers everything we did in the last month of 2020. As always, if you'd like to keep up with us on a more regular basis, you can follow us on social media - Facebook, LinkedIn, Twitter, and Instagram. Have a great start to 2021, and Happy Veriffing