I had the exciting opportunity to chat with Annie Bray Hines, a member of Veriff's revenue team based in New York. We talked about her professional journey to Veriff, how she approaches selling Veriff in the US, and what she does outside of work.
Before you joined Veriff, what was the education and career path you took that brought you here?
I was born and brought up in North Carolina, and attended Wake Forest University which is in Winston-Salem, NC, around 4 hours from where I'm originally from in Wilmington. I studied Psychology, Sociology and Women's and Gender Studies, a real mix of 'what am I going to do with my life?', and ultimately decided after college I'd move to New York. I had always wanted to live in a big city and the closest one (Charlotte, NC) wasn't for me. My Mum had also lived in NY for 10 years, so I moved there and got a job with Stack Overflow. They're the largest website for software engineers, and I was hired there by Guy (Zerega - VP of Sales at Veriff). 
So, he was actually my first boss, and turned out to be a fantastic mentor, and resource of knowledge. And he really took a chance on me, as I didn't have a background in sales or technology at all, but I loved working in the tech industry, being surrounded by incredibly talented people and being in that start-up environment.
I was there for almost five years, and then I ended up following Guy to Veriff. He's a good salesman and ultimately sold me on the company.
Was there something specific about New York that made you want to move there specifically? Or were there ever any other 'big city' candidates?
I've grown up going to New York, as my Mum is in the fashion industry and had lived there for a decade before moving back to North Carolina. So I went there with her maybe once or twice a year when she would go back, and I've always loved it. It's such a vibrant and lively city. I definitely never wanted to work in the fashion industry though!
There were a few other contenders - I really liked San Francisco, I applied to a few jobs there, and one in particular that if I'd got it I likely would have gone through with the move there. But in hindsight I feel it was a blessing in disguise, as the more I've been there, the more I'm glad I don't live there - it's not for me.
The other contender was Washington DC, as I was looking into government work, as they actively recruit from Wake Forest, and I was fascinated by criminal profiling. But I took one law class which would have taken me down that path and quickly realised "this isn't it."
Moving to Veriff - did you know nothing at all about the company at first? And how did that initial conversation with Guy come about?
I initially reached out to him, as he'd left in August, and I contacted him in November to talk about what he was up to now. He said if I found it interesting we could talk further. And I was immediately intrigued as I knew nothing about the IDV world and nothing about Estonia either. 
So I started researching the history, and even the location. Ultimately it was quite an easy sell as it came at the right moment, I felt I'd performed really well at Stack Overflow and was past my peak in what I could achieve there. I loved working for the company, but I was ready for a new adventure. And I looked up to Guy as a mentor, so I felt it was the right next step, to stick with him and keep learning from him.
What is it then about Guy that inspires such loyalty in the people who work alongside him?
I think a part of it was that he'd hired me at Stack right out of college, so the fact he'd given me that chance was significant. And he was then able to really teach me about sales and what it takes to close a deal, and the mechanisms you need to have in place for that.
He's just very good at what he does - he's a leader, a mentor, he's charismatic, and he's very good at identifying problems and then finding the solutions for them. That was really what drew me to him as a boss in the first place.
Coming back to Estonia, where Veriff is from, what did you learn when you first looked it up and was there any real eye-opening fact that surprised you?
Of course the e-Government and focus on a digital approach in society was really fascinating as I knew nothing about that, I didn't even know that Skype and TransferWise were founded there. So it was cool to read up about the history, and appreciate that they've been an innovator in so many ways despite being a relatively small country in terms of population and awareness in the wider world.
And funnily enough, there's a town in North Carolina called Gastonia, which is a small lumber-mill town, and when I told my Mum I was interviewing to join a company in Estonia, her first response was "You're moving to Gastonia? Why?" So I got the map out to explain where Estonia was - not in North Carolina.
What is it like to work with Estonian colleagues on a daily basis, as it's something new for you - how have you found the experience? 
It was definitely a bit of a culture shock, thinking about the history of Estonia even over just the last 30 years and how that impacts people. And I didn't have a lot of time to think, as I accepted the job and was on a plane to Estonia within days to come for training. 
Everyone on the revenue team has been incredibly welcoming, and they've been incredible at guiding the product. It's so complex, and there's so many different approaches to identity verification that you need to adapt your sales technique drastically depending on your audience. It's very different to the job I was doing before, so it's been nice to have that guidance within the team.
And the country itself - being there and seeing the food, the music, the social elements, exploring the Old Town in Tallinn, and seeing the world that my teammates grew up in helped me understand them a little better. 
What about your role on a day-to-day basis - do you feel like it conforms to the wider image of a 'salesperson' or is it wildly different? 
It's actually a very different sales approach from my previous job, which involved being on the phone a lot, and maybe every 10th call you'd speak to someone. It doesn't work like that here, as you don't necessarily know with any company who's the right person to be talking to about Veriff. The job title of the person you're targeting varies dramatically from company to company.
It could be Director of Digital Identity, or Information Security, or someone in Product - you never really know who you're going to speak to. And that makes the process a lot more diligent and thorough, which has been a challenge as it's not something I was really used to before. Previously my sales were more transactional, and took less time, so you could close a deal in one phone call, and that doesn't happen here at all. We work on a 6- to 12-month lifecycle, so it takes time for the sale to be approved internally within a company as they need to integrate Veriff and it needs to be justified to everyone who'll be using it, and show it will improve the bottom line. So comparing my last job (which was perhaps closer to the image of 'sales') and this job, those are the major differences.
What are the interesting lessons you've learned about identity verification, having come into it with no prior knowledge?
Overall, I've learned how critically important it is - there are so many different use cases, and so many different products that require it. Things that I never would have thought of. Especially with the pandemic, we've had to get very creative with how we market ourselves, and the second it happened we almost immediately saw the opportunities in lots of markets. 
From there we needed to understand how to market it within the US, where I predominantly sell, as we could see that the move to remote work for many companies will likely become a permanent shift. There are also unlikely cases where you couldn't previously see a company needing IDV and now it's become crucial to their business.
In education in particular in the US, I think we're just scratching the surface in the ways IDV can be utilized there, and we'll see more different approaches to how teaching and learning are done remotely.
How do you see Veriff's performance in the US so far?
The truth is that Veriff isn't established in this market yet, which can get frustrating. When we speak to potential clients they're normally already using another provider, so we're introducing a new company. And you also have to get past the "We're in Estonia." "Where's Estonia?" conversation.
Once we showcase our technology though, show the differences between us and other companies, and get people testing the product, that's where we really shine. They can really compare apples to apples.
The next challenge is then removing the existing systems, which often took them a long time to integrate, whereas Veriff offers a simple integration, so the challenge is more about removing what's there than installing something new in Veriff. Our integration isn't complex at all.
Admittedly all of this involves a lot more people within a company than I'm used to. Compliance, risk, product - a lot of checks need to be done before a deal can be completed.
But seeing what we offer compared to what else is out there, for me it's a no-brainer. My challenge is getting the client to see that too, and want to see it firsthand.
So, moving away from your professional life, and looking at New York as a place to live - is there anything you particularly love about the city? Anything you'd highly recommend? And do you feel more like you're a New Yorker now?
I definitely do feel like a New Yorker now, I've got it down pat. I already knew how to get around, use the subway, I really had my bearings there already from day one. I felt I knew the best views, the best bars, the best dog parks - dog parks for me are genuinely the best places to hang out. I really love to show people around, get a sense of what they like - art, food, music - and then go from there. It has absolutely everything, it's a real melting pot. Two of my best friends within a year of moving there were from Korea and London. It was just very cool to hang out with people who I wouldn't have met otherwise.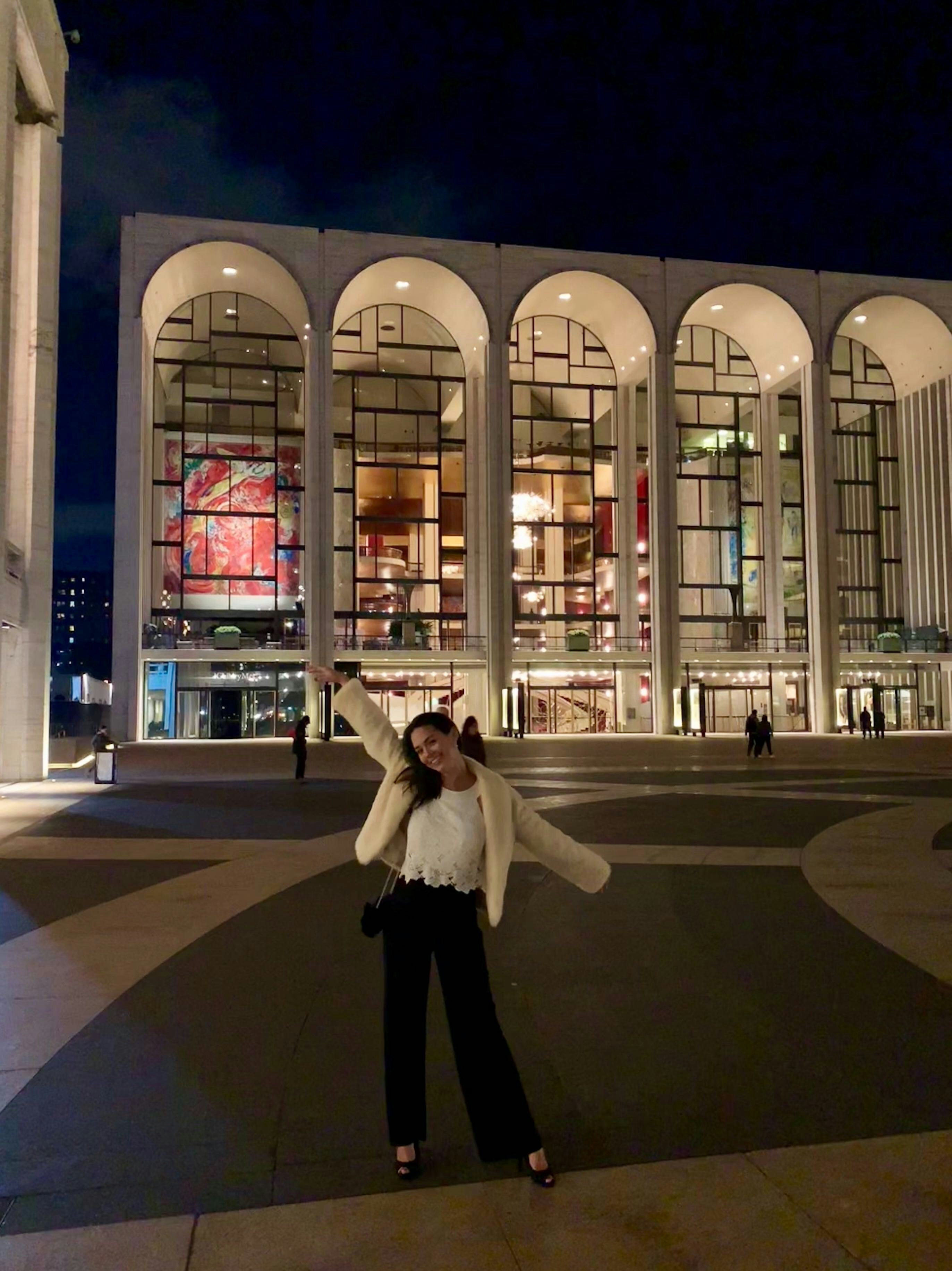 Everybody is also into really random activities, one of my friends likes rollerblading in Central Park, so we just put on music and rollerblade around the park. It's also a really bike-friendly city, it's really flat and has a lot of bike lanes so you can really explore and see what's around on a bike. You can easily ride along the water from the Jersey side to the Brooklyn side and there are some really nice views along there.
To finish, we'll borrow from our Tech Talent series and do a 'quickfire' round - first up, what is the book you would most recommend?
I'm a very big fiction reader, I don't really want to read about reality because I'm already in it, I want to exit and go to fantasy. I'd say my favourite series in terms of fantasy is Game of Thrones, I love George RR Martin. And my favourite novel is The Nightingale by Kristin Hannah. That was a fantastic book, I love historical fiction, so I'd recommend it really highly.
And in terms of 'real' books, I liked Sapiens (by Yuval Noah Harari), but I don't think it quite matched up to the hype.
What about podcasts, is there one you'd recommend?
Yes and no, I don't tend to have time to listen to podcasts. If I have a spare minute where I'm not doing something, and not reading, and my hands are occupied, then I normally listen to music.
If I listen to podcasts then it's normally true crime stuff, which perhaps says something about me personally!
What about music in that case - what music do you like to listen to?
I'm all over the place - I love everything. I grew up on hip-hop, so I love hip-hop. In New York you get exposed to all types of music as well. And right now as I'm home with my parents in NC, I'm listening to a lot of my Dad's rock - I love Fleetwood Mac, Bruce Springsteen, Rolling Stones, we're normally blasting one of those.
I also really love Bluegrass Country, especially being in the south - we've all got our accents, we listen to a lot of Teskey Brothers, just real feelgood music. I've always got something on in the background.
If you didn't do this job, what is the other job that you can imagine doing?
I would be breeding dogs for sure - German shepherds and Belgian malinois. That's my end goal, to breed working dogs, whether that's for the canine forces, or assist dogs for the elderly, or visitation dogs for hospitals and prisons. That is absolutely my end goal. I'm really just making money now so I can afford to do that later.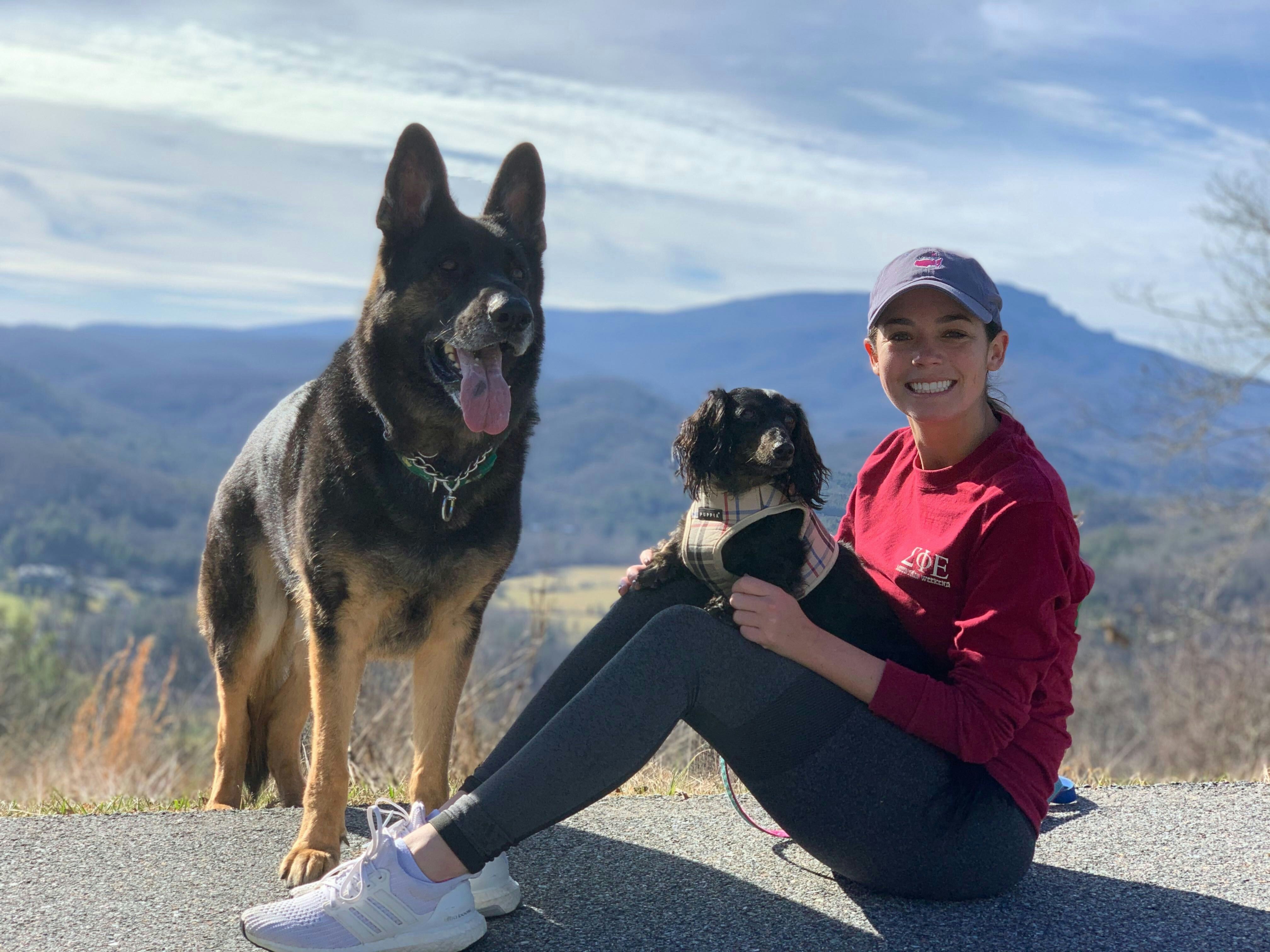 Finally, what is the best advice you've ever been given?
Ok, professional advice, and this is from Guy - don't be afraid to back out of deals.
He taught me that very early on - if you get really attached to a deal, then don't be afraid to back out of it if it goes sour. It's not worth the stress and the energy if they start getting cold feet. And he's been absolutely right.
Interested in a career with Veriff? Learn more here.
Patrick Johnson
Content Manager