As soon as I had a chance to "sit down" with Joonatan, I knew I was in for a good talk. Despite, as he told me, having a full day of meetings, he seemed bright and chipper, ready to talk on just about anything. Throughout the course of an hour, the conversation meandered through a litany of topics and I think I gained a lot of insight into Joonatan and his way of thinking.
To start everything off, how did you first come across Veriff and what attracted you to the company? 
So, awhile back, before Veriff, I was working in Starship, which is a great place that gives developers a lot of freedom and a chance to work with other creative people. At one point, I decided that I wanted to leave and try to start something of my own. So, my friend Taivo and I quit Starship, and started up a machine learning consultancy. This worked out well and we were able to generate a decent amount of revenue, but we didn't really feel like we were really making a lasting impact – just helping to kick things off, but not be able to see them flourish. We started throwing ideas around for how we could make it a more long-term process.
After these discussions, Taivo had a chance to attend a Series A party at Veriff and having attended, he ultimately convinced me to go along with him to interview at Veriff. At the time all I knew about the company was the name. 
We ended up doing all of the interviews together (besides salary negotiation) and chose to join up with the company. Why did I choose Veriff? I think it was about joining a company with a growth trajectory that I believed in and a company I felt could, inherently, be good for society. 
You've been at Veriff for just over two years. When you started, Veriff had around 40 people, today it's nearly 250. How has the experience been and what's changed? 
Yeah, the number of people is crazy, going from 40 to 300 (at one point) in the span of only a few months – hiring around 3 people a day. Trying to interview such a large amount of people in such a short amount of time was really hyper growth in the truest sense. This, of course, all came with both positive and negative challenges.
In what felt like a really short time, our verification volumes grew massively, which pushed us to innovate further and learn faster. Due to the truly rapid growth, we were coming in on weekends to think of new solutions and build them out. The whole experience really required a lot of both physical and mental energy.
Compared to the sort of chaotic environment that existed in the beginning and through the major hiring spurt, I'd say things feel a bit more "chill" now, at least compared to the highest peaks.
How involved were you with the actual hiring process?
Well, when the hiring started it was just myself and Taivo in Machine Learning and we built the team up to the 26 people that are there today. This was from internal and external hiring, but Taivo deserves most of the credit for this.
To break down your roles in Veriff, you've been a Machine Learning Engineer, Machine Learning Lead, Solutions Engineer and since August you've been Head of Revenue Operations. Do you think this was a good path to take in a startup?
I…I actually wouldn't recommend this for any sane person [Joonatan laughs]. In a startup there's always a lot of change happening and if you can't cope with that change, you probably won't stick with the company. Some people will stay in the same position/role as the "machine" grows and their individual impact decreases. Startups offer an opportunity to change what you're doing and explore other areas. It was always a long term goal for me to move into business development and the opportunity presented itself in Veriff. That said, it's also really difficult to basically make a 180° change in responsibilities. 
What exactly is your day-to-day job as the Head of Revenue Operations? Any connections with engineering?
Day-to-day? I'm still figuring that out I guess, but one thing I really like is that each day I get a chance to do something different. I'm responsible for the technical aspects of the sales cycle, like how we talk to clients about our product. Because of that, there's a clear connection between sales and the product. In Veriff, the Solutions team works slightly different, in that they're almost product managers, but specialized in client communications. 
The second main thing I do is to make sure that the revenue engine runs smoothly – figuring out what is and isn't working. I have to take all of this and create a system for it. I have multiple sales calls with multiple sales teams every week to keep the revenue engine well-oiled. In addition to all that, I also work together with finance and marketing, basically making sure the whole company is working together. 
What would you say to a young engineer in the early stage of their career?
What I got wrong when I was younger, is that I should've just asked the people who were already working and experienced in the field. I think if I would've just reached out to someone, I could've improved much quicker. I've had people ask me to mentor them and I usually always say "yes", and I've noticed how quickly they've improved in their field – to the point where I can recommend them for additional jobs/positions.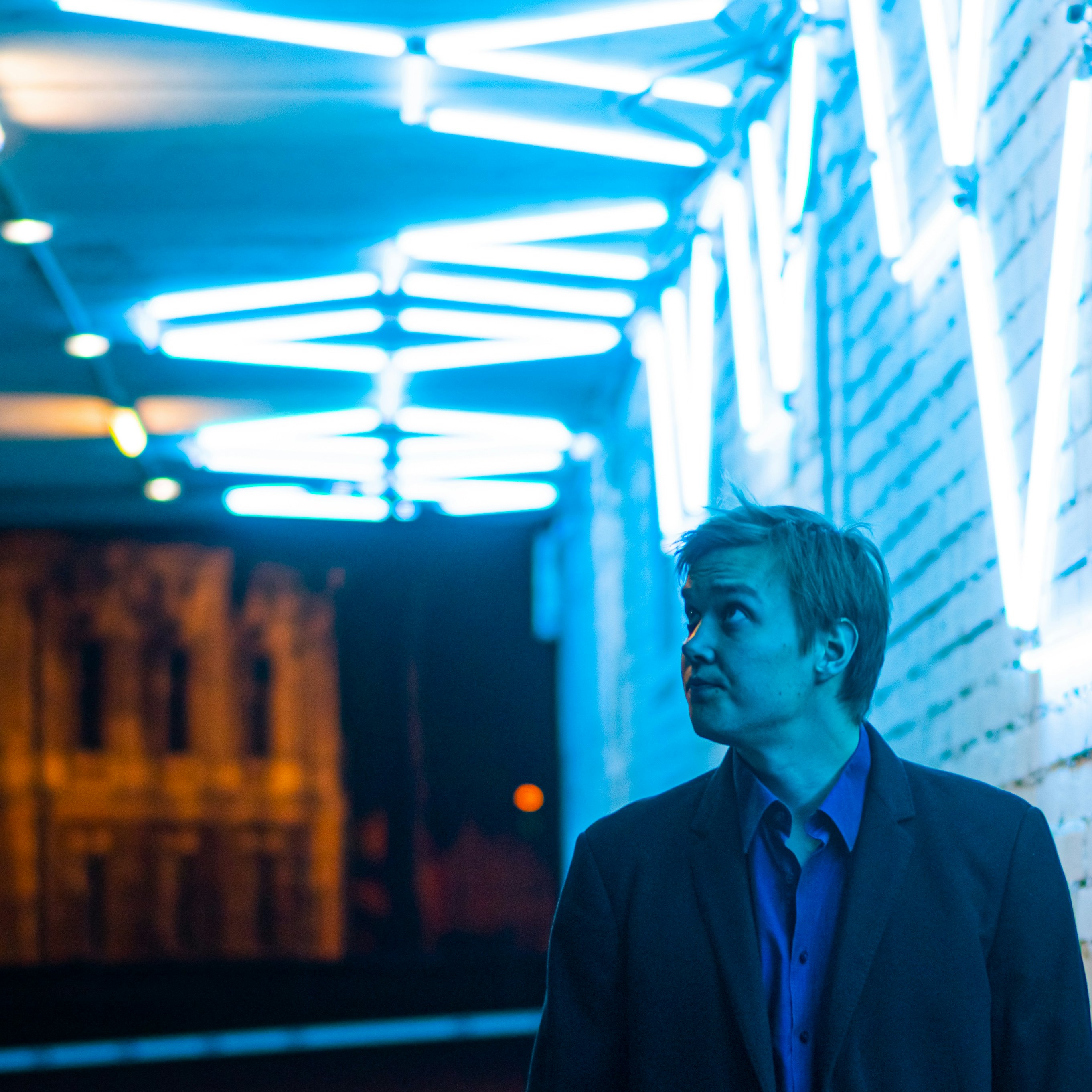 You also lived in Japan for two years when you were in high school. How did you end up there? How did this experience impact you, and what did you bring along?
I actually lived there twice, once to study and once to work. I was in the 9th grade when I studied there, and I had a chance to meet a lot of intelligent individuals who shaped who I am today – while I was there, I was going through basically all the different levels of math available and when I finally came back to Estonia I was lot more Zen – running, socializing, and overall trying to live a very complete life. 
When I went to Japan the second time, I was working as a software engineer. We had a startup that kind of failed, but one bright spot is I had the chance (at age 19) to do a prototype demo in the Sony offices that I had spent the previous 24hrs building – a sort of fitness tracker/ID card that you wear as a ring and syncs with different hardware/software. 
Any free time left after your work for hobbies or anything else? 
I'm actually planning to do a marathon in a couple weeks. 
Outside during winter in Estonia? You're certainly braver than me.
Yeah, I'll likely stop running for a while after this marathon though. To help motivate me, I ask people to run with me, which also allows me to socialize more. Another thing I like about running is it forces me to set a goal and complete it regardless of how I'm feeling.
Besides running, I also do a little bit of photography, play some chess, and also play some Starcraft.
And now, to finish up our interview, let's go through the quickfire round. Only quick answers allowed.
Understood.
What book is a "must read" for you, and why?
I would say "1984". I like that it's fictional, yet also related to tech and the current situation in technology. 
Mac or PC?
Mac (and Unix)
If you weren't an engineer, what would you be?
Anything I decided to be? [laughs] I don't know, maybe a salesperson?
Best advice you've ever been given?
When someone gives you a compliment, say "thanks".
Considering a career with Veriff? Click here.
David Lorbiecke
Freelance Copywriter