Taivo Pungas is an AI Product Lead within Veriff, and one of the company's many bright young minds. I chatted to him about his career so far, how he found Veriff, why he joined, and what he does outside of the office. Enjoy!
First things first, could you tell us a little about yourself and how you originally came to Veriff?
Well, professionally I've been in the data science field since about half way in to my Bachelor's degree. I initially got interested in the field because some of my friends were earlier adopters - this was before it had really gained popularity in Estonia. Through my friend's inspiration, I began to take courses more related to data science. Then I did a couple short stints in tech companies as a data analyst until I went to Switzerland for my Master's and went all-in on learning about processing data at a large scale. 
After Switzerland, I began to work on self-driving software in Starship and afterwards is when I joined Veriff. My time in Veriff has been great so far as I've been able to build up all of the AI teams from scratch. 
What made you choose Switzerland to continue your education?
It's not that interesting really, I just took a look at what are considered the best universities in Europe and the types of courses they offer. The university I ultimately went to had the earliest application deadline and they accepted me so I didn't even bother applying to other universities. 
How did you originally find out about Veriff?
I think I first found out about Veriff through a post about the launch of the company or something similar. So, I was vaguely aware of the company near the beginning. A couple years after this, when I was working at Starship, I got an invite to the Veriff office opening and from this point I started to have a closer connection, talking with more people in the company until I ended up joining.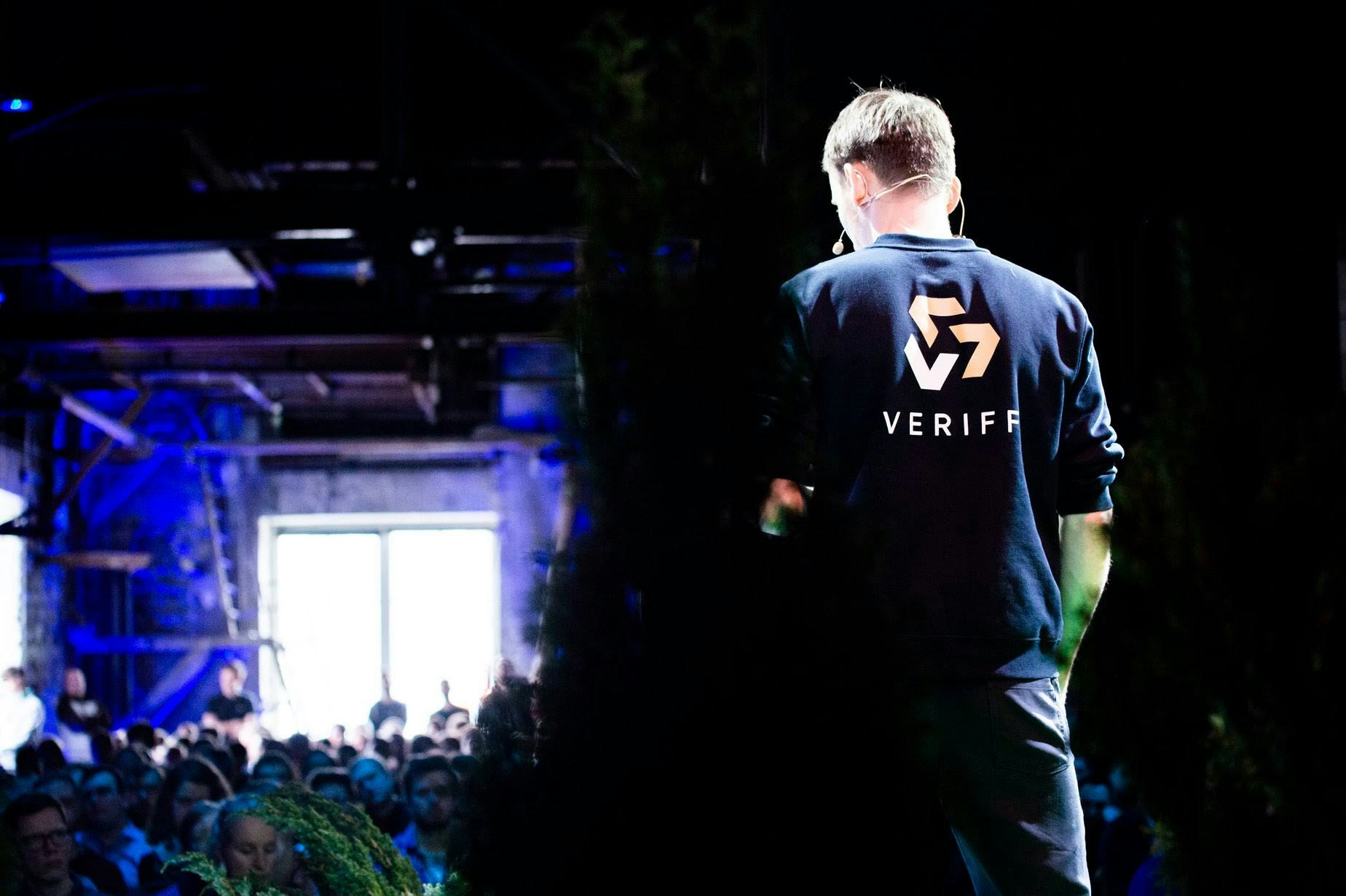 Representing Veriff. Photo by Taivo Pungas.
Is there any one main aspect that attracted you to Veriff?
I would say it's probably the opportunity to build something from scratch. When I joined Starship, the software wasn't fully ready, but it was already clear what needed to be done – so it was more about continuous improvement instead of a blank slate like what Veriff offered. 
Within Veriff, you're an AI Product Lead. Could explain a bit about what you and your team do?
My personal role has changed a lot over time, but broadly I've been responsible for automatic/AI decision making in Veriff. Essentially attempting to remove the human element in identifying people in regard to reduction of fraud. To put it simply, we do pretty much everything under the umbrella of automation.
Near the beginning of my time in Veriff, the focus was on the immediate priorities that had to be taken care of as well as building a team. Now, with more structures in place, I don't have to fix the small issues – the role has transformed into more of a constrained product role. Most of my time now goes into thinking about what needs to happen next, looking into the future.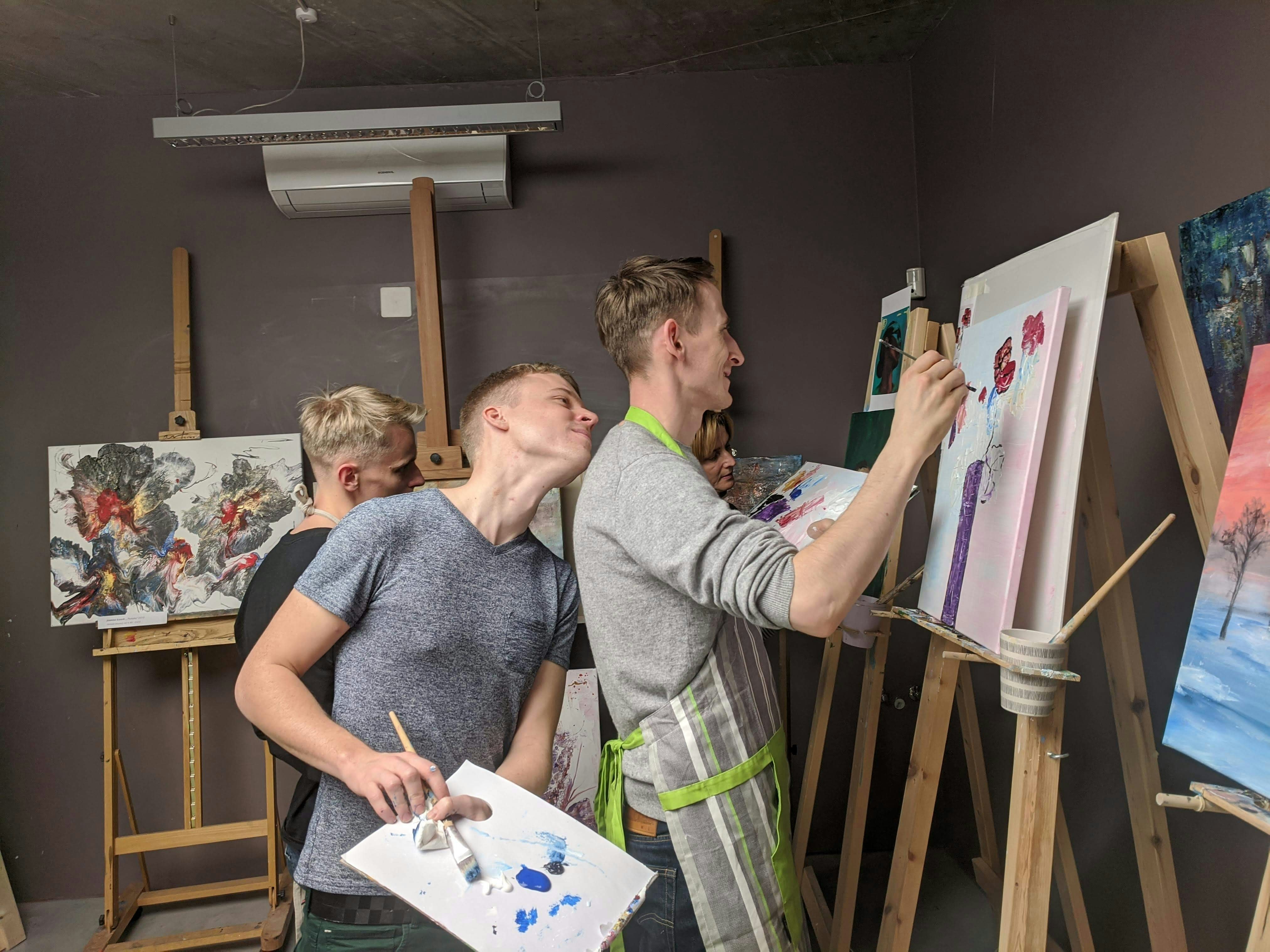 Team building at Veriff. Photo by Taivo Pungas.
So, you feel like the role has changed more to thinking about the big picture rather than immediate solutions?
Right, it has progressed from actually writing the code and thinking of the day-to-day work to working out where we'll be in 5 years' time. With that in mind, I'm very happy to be working with a team that allows me to think so far into the future.
When you joined, the team was around 30 and is now over 200. Has the change been hard to handle at all?
As an organization grows, there is more communication that needs to be done which can slow down things, but that is of course to be expected while the total output increases. Agreements and commitments among larger teams will almost always bring about slower delivery time. In this way, some things are harder and other things are easier.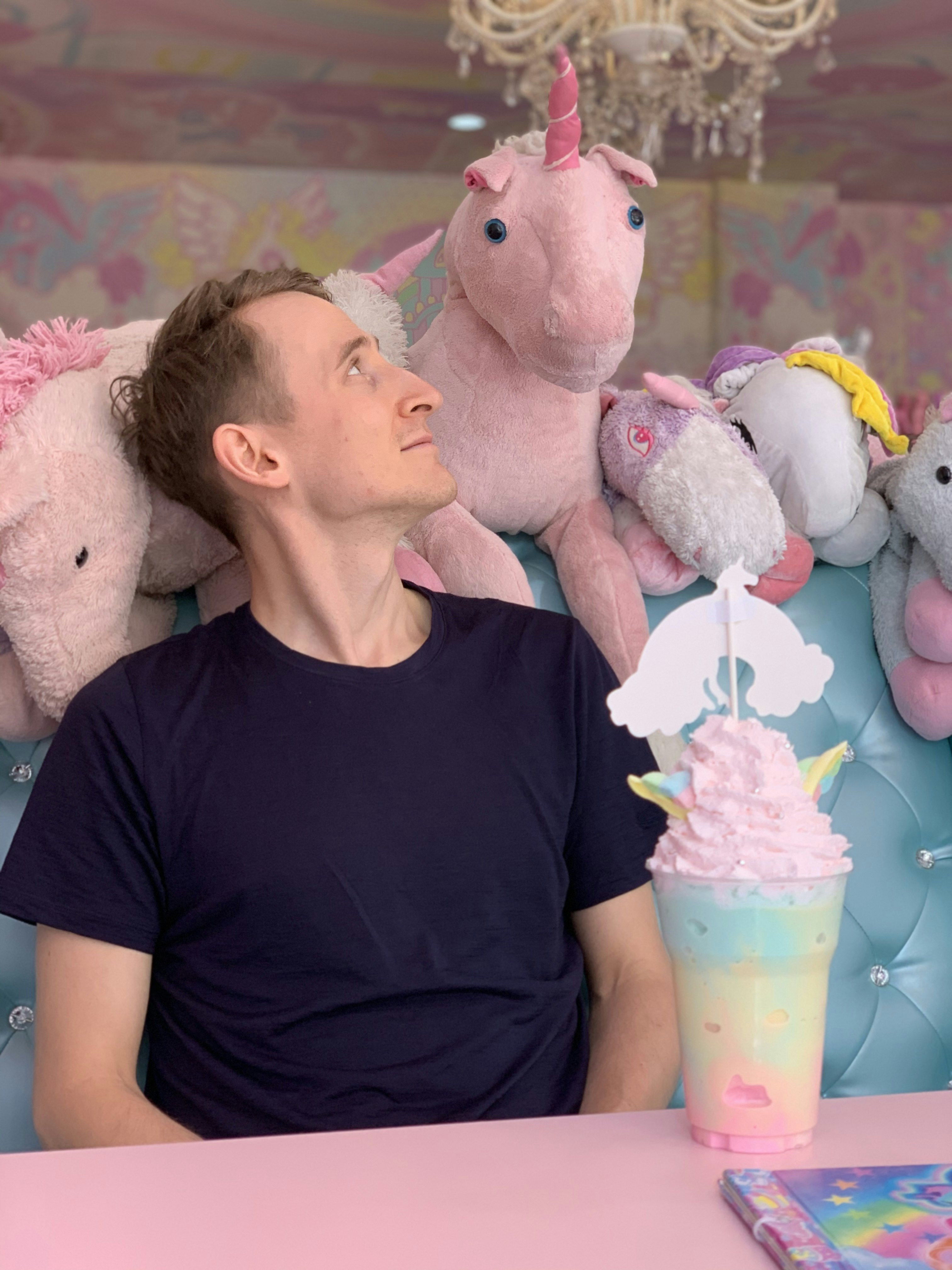 In search for the next unicorn. Photo by Taivo Pungas.
During your career you've worked at Skype, TransferWise, Starship and you've been an advisor for several different companies. How do you manage all of these projects and is there any time management tips you recommend to stay focused?
That is… a good question. I think it's really dependent on the individual and what are the major problems they face. Personal productivity is about personal health – eating well, sleeping well, and getting exercise. Mental health is the next thing to manage and you can do this through meditation, walks in the nature, or anything similar that works for you. Besides those two, productivity and goal-tracking tools are a great way to help manage the actual work you need to do. Luckily, there's a lot of different tools available. 
You are also a member of the Estonian government AI expert group. What does the group do and what does Estonia plan to achieve in the field of AI?
This was actually a one-off project to set up a national AI strategy (setup by the Ministry of Communication & Economics). I don't want to overplay my role though. Most of the actual work was done by the governmental agencies and I really only gave feedback. 
The goal of the group was to set a concrete plan for what the Estonian government should do regarding the future of AI, to make sure that as a country, we don't get left behind.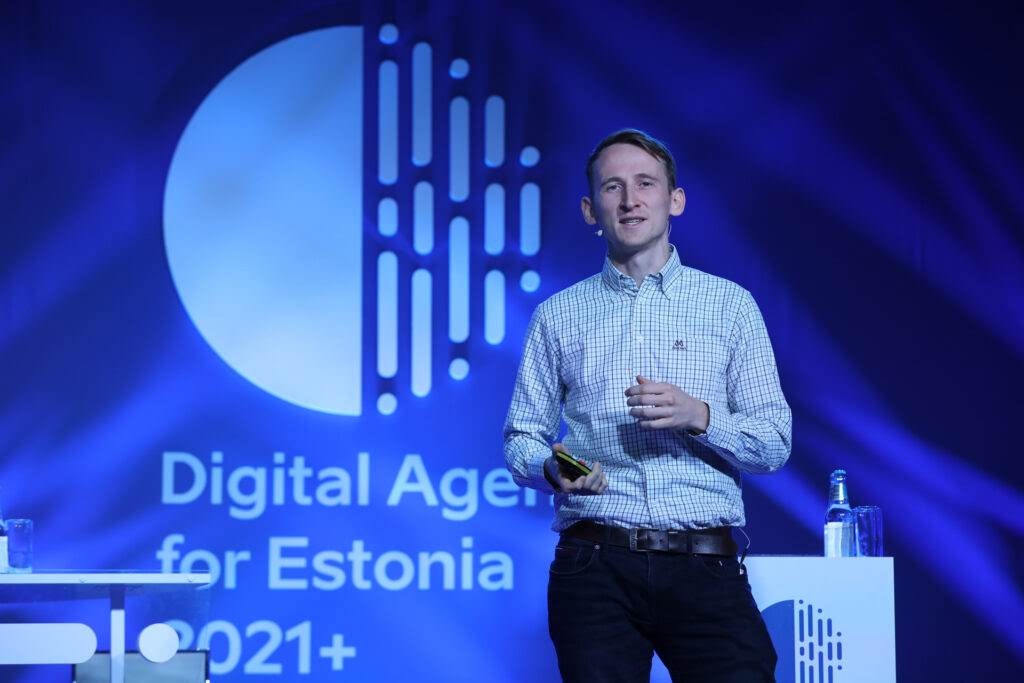 Speaker at Digital Agenda for Estonia 2021+. Photo by Egert Kamenik.
Switching gears a bit, I've heard that you love plants and greenery, and that your office is like a greenhouse. What's the story?
Around a year ago, I felt like my apartment was bleak and so I decided to look for different plants that people may be giving away for free, or at least cheaper than in the stores. After getting some for my apartment, I rented a truck and picked up more, larger plants (including trees) and brought them to the office. Turns out, a lot of people were just trying to get rid of them so I got it all for free. 
Any free time left after your work and voluntary projects? Any particular hobbies that keep you interested?
Sure, in the past half year I've got back into writing, particularly blog posts as well as creating presentations about AI. I also play floor-ball (similar to ice hockey), which by the way, I'm told is pretty hilarious - watching grown men running around with sticks. For any time left over, I also play the piano and try to go hiking in less touristy areas.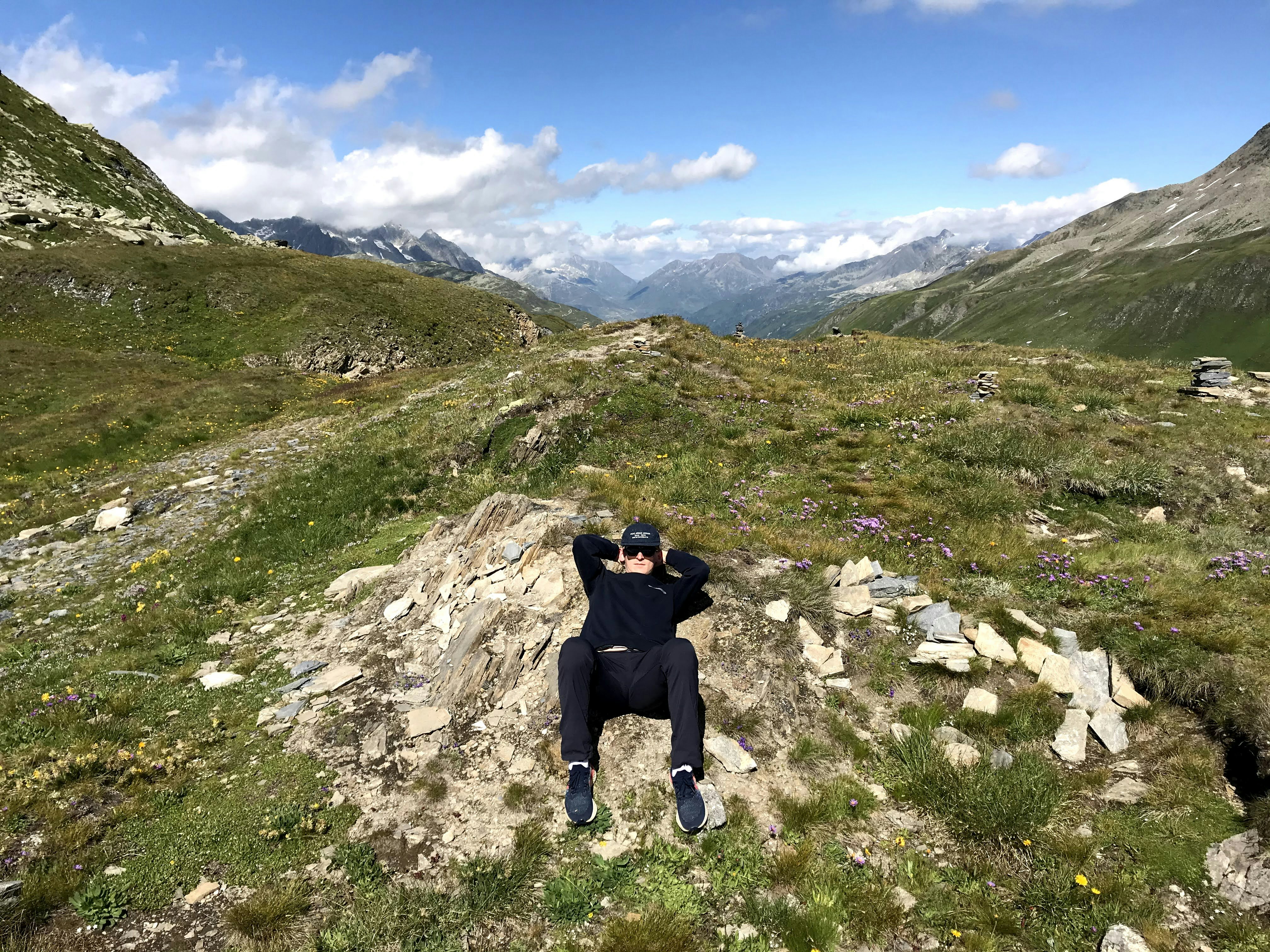 Hiking in remote areas. Photo by Taivo Pungas.
Thanks for all of your answers, let's now wrap things up with some quickfire questions. First up, what book would you consider a "must read"?
Does it have to be a book? If not, there's this blogpost which would be around 150 pages if you turned it into a book. Anyway, it's by a Silicon investor named Naval Ravikant and the article is about how to create wealth. 
What podcast would you most recommend?
I don't really listen to podcasts much at the moment since I'm not commuting as often, I used to listen to Y Combinator.
Mac or PC?
Mac… but I do feel like Apple has been losing their touch lately.
If you weren't an engineer, what would you be?
If it's completely outside of the tech field, it would be something in RnD or something else related to building which I can quickly see the results of.
Best advice you've ever been given?
It's kind of hard to say exactly as I don't think I can remember specifically what was said, but to sum it up, I have a friend that recommends that I focus on emotions instead of focusing only on the rational aspects.
Considering a career in cybersecurity? Learn more about life at Veriff here.
David Lorbiecke
Freelance Copywriter